The other night, on DL Show episode 51, I joked that we'd know everything about the "All New HTC One" (or HTC One 2014) long before its official arrival because there would be at least two or three unofficial reviews of the phone. In other words, HTC is terrible at keeping their devices a secret. Sure enough, we aren't but four days removed from that statement and a 12-minute video review or overview of the AT&T model from some kid in Schaumburg, IL has appeared on YouTube (if you can call this a review). That's right, we have an entire 12-minute session with HTC's new flagship a full three and a half weeks ahead of their planned unveiling event in NYC. 
So what can we see? Well, outside of this kid failing to hide his identity over and over again, we're still digging through it all since it is such an exhaustingly long video. But so far we have been shown an SD card slot, listened to Soulja Boy (wtf?), seen a body that matches up exactly to the render leaks, slight tweaks to Sense in whatever new version this is (leaker says "6.6" but it's probably Sense 6.0), all sorts of views of the new camera UI (which is super buggy because it's a dev unit), and a pure look at those on-screen buttons.
Update:  We tossed in a massive gallery below the video, but you'll see that there are most definitely dual rear cameras, the power has moved to the top right side, headphone jack to the bottom, and Sense mostly looks the same. The camera has been really simplified to a shutter button and an options button that will let you choose between six modes:  Camera, Video, Selfie, Zoe, 360 Panorama, and Dual Capture. The overall color scheme, or at least the accents around the UI, seem tweaked slightly to green, and BlinkFeed looks more flattened or modern.
Update 2: Annnnnd video pulled. The leaker is now back-tracking on Twitter, saying that it's not a real phone after the world (and HTC reps) told him how much trouble he would be in. Something seems off. I guess we'll know before long.
Update 3:  The video is live again. Who knows for how long.
Update 4:  Private again. I give up. Head to the comments if you want to watch.
I'd say HTC will have some extra tricks up their sleeves, but this gives us a bit of a primer before we get to March 25.
We'll update this post as we have more, but for now, watch along with us. Also, feel free to suggest job openings to this kid's parents, who he likely just cost a job.
[responsive_vid vid_url="E-zymxAjDK8″]
Gallery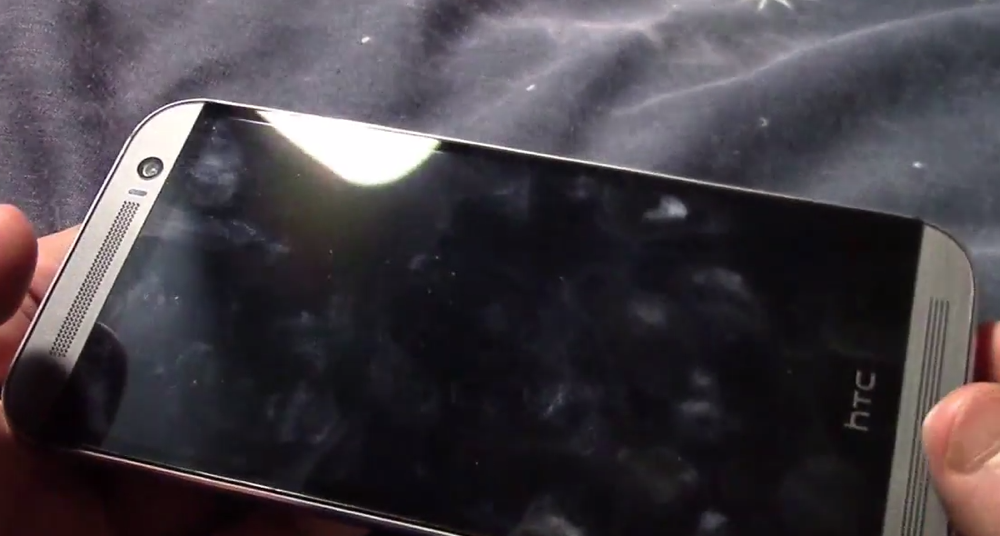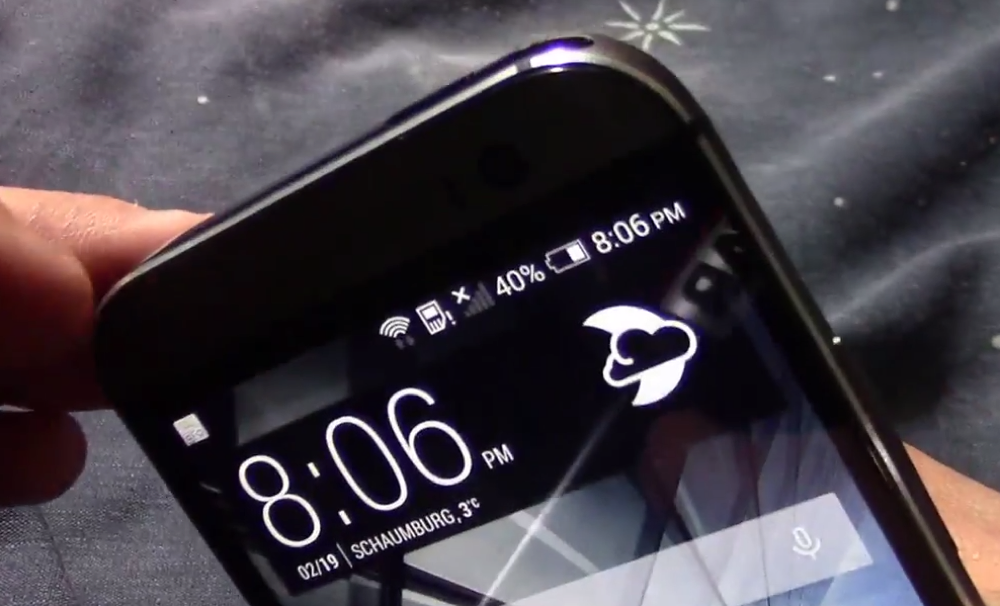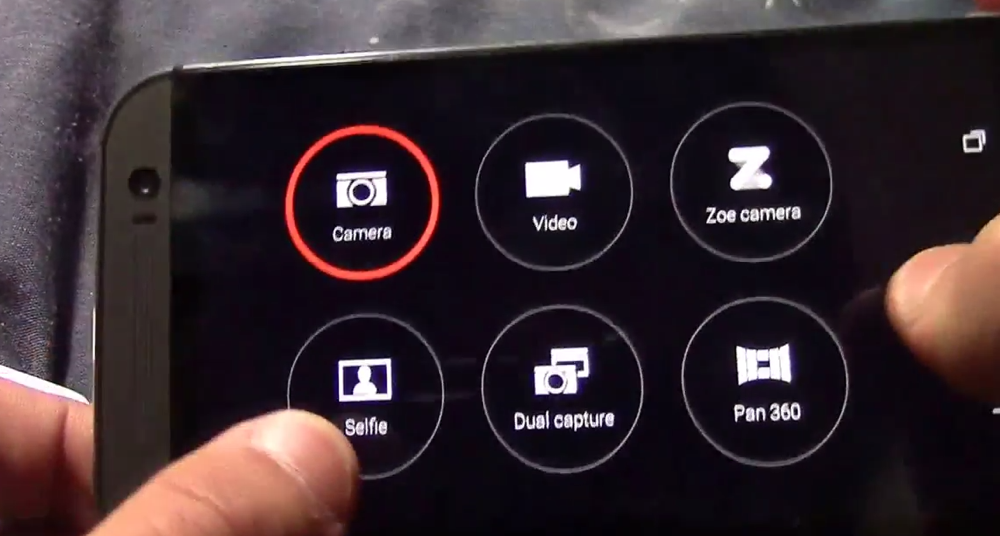 Cheers Ron!