In the eight months since we last put together a "Show off your home screens day!" post, I'd imagine you have changed things up a time or two on your phone or tablet. With new icon packs, clocks, and wallpapers being featured regularly through our Icons and UCCW series, you should have plenty of options to choose from to make your home screen something special.
Today's post is like all of the others in that we want to see what kind of magic you have put together. With on-screen buttons becoming more standard and through Kit Kat's transparent notification and navigation areas, home screens are looking better than ever. At least we think so.
For those new to this concept, this is how it works. Setup your home screen the way you like it, grab a screenshot of it (Power+Volume Down on most phones, Home+Volume Down on Samsung phones), and then upload it through Disqus (comments) along with a description of your apps, launcher, wallpaper, and clock.
Here is a look at all of ours to get you started. 
KELLEN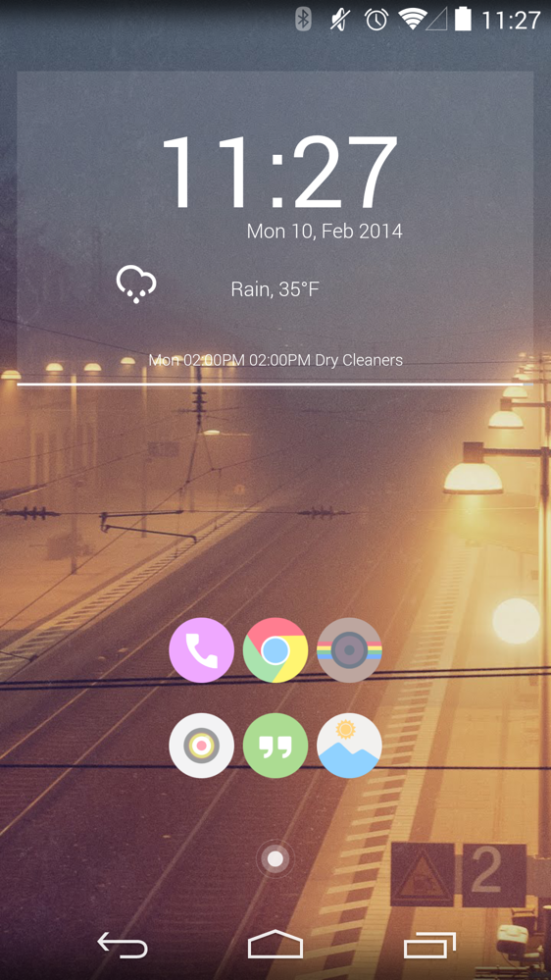 I'm running Nova Launcher with the Cryten icon pack. The wallpaper is from a soon-to-be-released pack called Influx (write-up coming this week). And the clock skin is a Zooper skin called Simple Glass Zooper. That launcher button can be downloaded here.
TIM
Tim is running Nova Launcher with the Cryten icon pack (wallpaper too) and Timely as his clock widget.
ERIC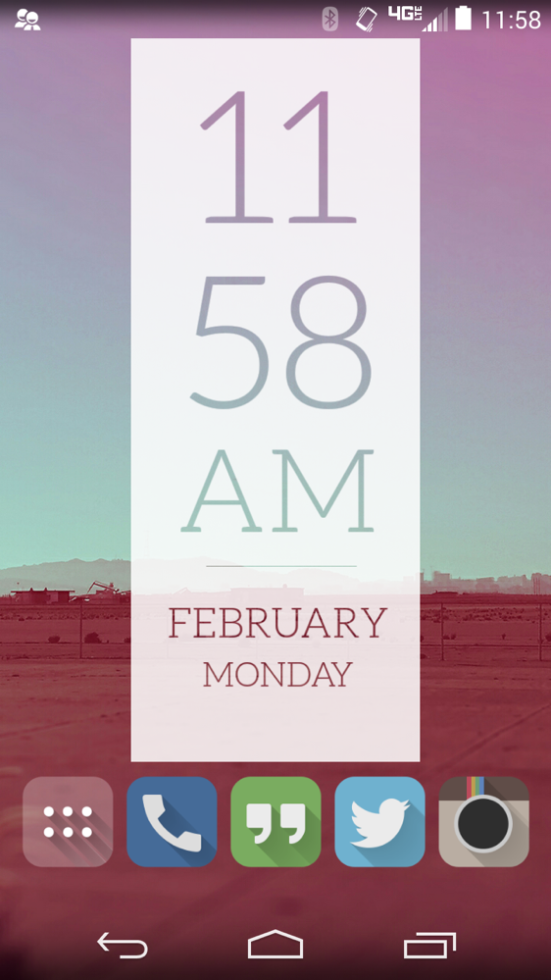 Eric is running Nova Launcher with the Lumos icon pack (wallpaper too) amd the Vertigo UCCW clock skin.
RON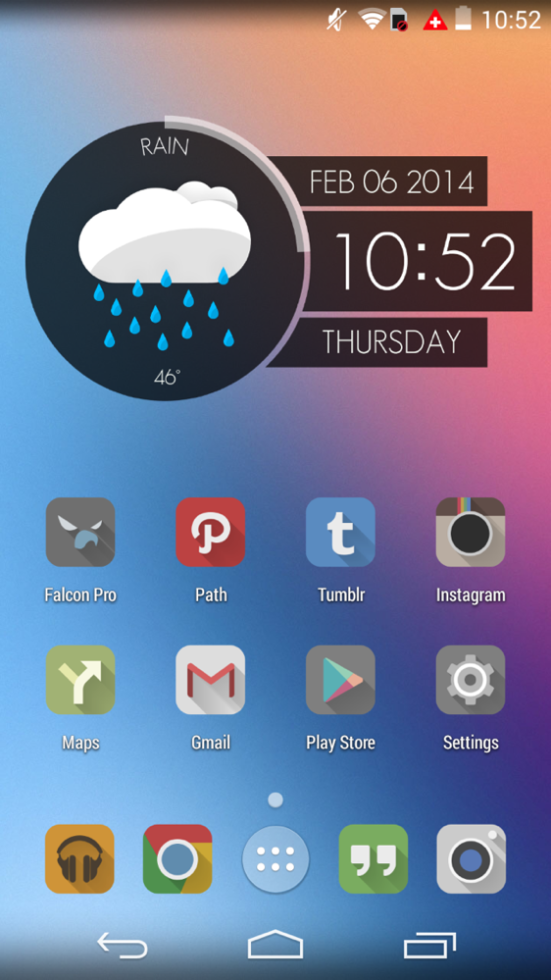 Ron (on his newly acquired Moto X) is running Nova Launcher with Lumos icons, a Cryten wallpaper, and a UCCW clock skin called Circle Weather.
KYLE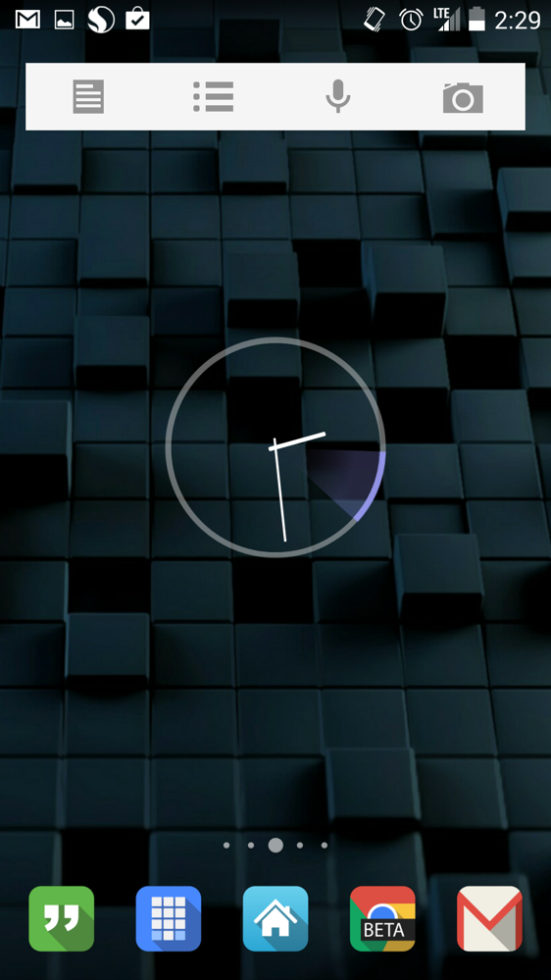 Kyle is running Apex Launcher with iNex icons, a wallpaper from here, and the Google Keep widget.
---
Let's see yours!