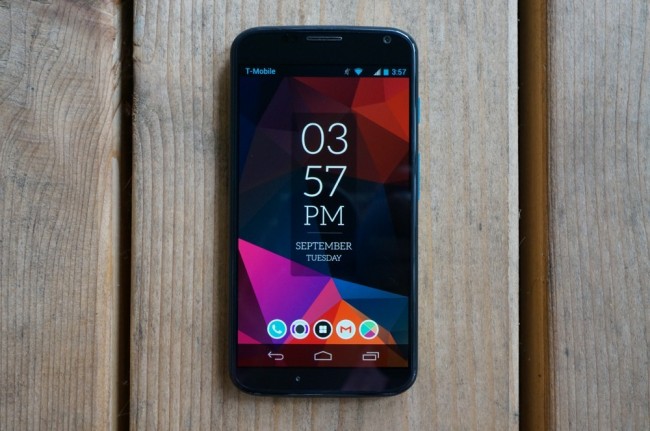 We're back with another episode of our ongoing Icons and UCCW series. This is the 5th installment, which I believe includes some of the finest work we have seen to date. The number of quality icon packs and UCCW skins continues to impress with each round of submissions. Creative folks, great work once again. 
For those new to the series, this is our little opportunity to feature some of the best icon packs and UCCW skins in the theming game. We are always accepting submissions for new quality creations.
In the top setup, you are looking at Vertigo UCCW skin, along with the Romow Round icon pack, and a wallpaper out of the free Poly pack. The Poly pack is a must have since it's free and you'll find more than 30 abstract walls in a variety of colors that will go with almost any theme. The Vertigo skin comes with a 15 different colors and vertical arrangements from clocks to battery percentages to weather, not just the dark transparent skin you are seeing. Romow Round features over 400 icons.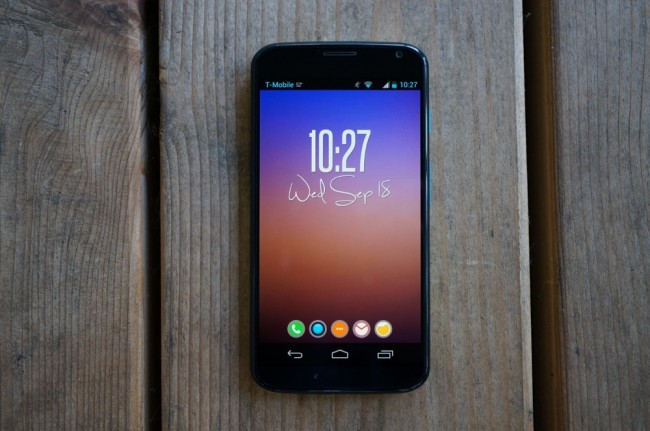 In this setup, you are looking at a fantastic icon pack called Portal, paired up with one of its own wallpapers. Yes, it comes with a set of 9 amazing wallpapers and over 460 different icons. The UCCW clock skin is called Air Elegant 2, and is a similar take on the increasingly popular Elegante skin that we featured a few weeks back.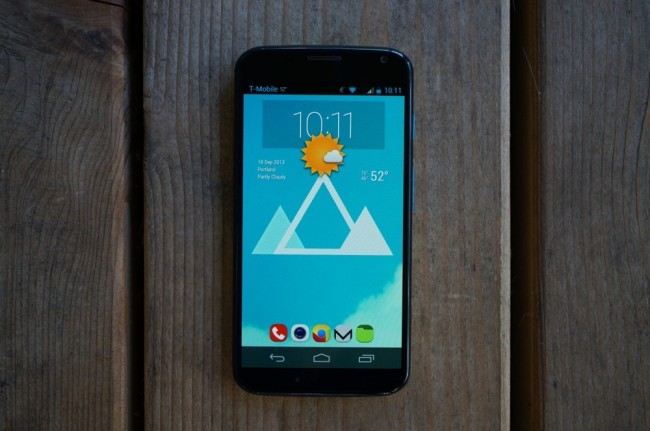 In this setup, you are looking at the Stock UI icon pack, which features over 1300 HD icons and over 30 wallpapers. The wallpaper is from the newly released Trinity pack that includes over 30 triangle-based walls with a variety of different colors. The clock is actually not UCCW, but a stand-alone, free widget called Weatherlove that is absolutely awesome.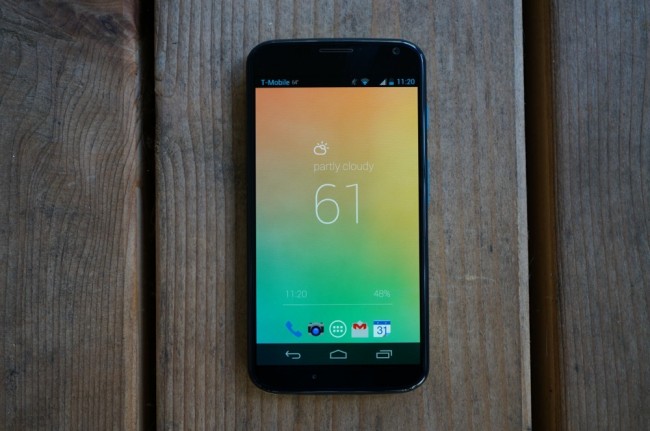 In this last setup, you are looking at a set of icons called Holo Icons, which are a flatter version of the stock Android icons. They are fantastic to look at up close and personal. The UCCW widget setup is a series of skins from a pack called Infinity that can be downloaded as .uzip files below. The wallpaper is a popular wall at the moment in the theming community, originating from a Key Lime Pie concept.
The links to everything can be found below!
Icons:  Romow Round ($1.32) | Portal ($1.99) | Stock UI ($1.60) | Holo Icons
UCCW Skins:  Vertigo ($1.49) | Air Elegant 2 (.uzip) (via) | Weatherlove (not UCCW) | Infinity (.uzip) (via)
Wallpapers:  Poly | Trinity Pack ($0.99) | Android 5.0 Gradient | Bonus:  Contemporary (.zip)
Tip:  .uzip files need to be downloaded to your internal storage. To use them, simply add a UCCW widget in whichever size you choose, and then upon prompt, choose the "uzip" option in the top right, and then choose the file you downloaded.
Be sure to continue to submit your beautiful icon and skin creations to be featured in episode 6!