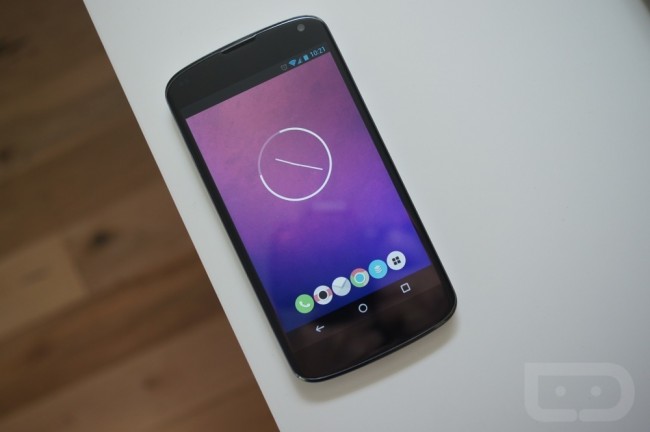 I hope your home screens have been beautified, because it's time for another "Show Off Your Home Screens!" day. The last time we ran this regular feature was in November, so as the seasons have changed and new icon packs and clock themes have come to light, we're guessing there are some gems out there that are dying to be shown off. You ready to show off yours? 
For those new to this process, what we ask is that you take a screenshot of your home screen setup (as many screens as you'd like), then upload the image files to an image hosting site (imgur for example), and then paste the direct image URL (likely ends in .png or .jpg) into the comments. That way, the entire DL community can easily click to see your creations. But also, along with your images, be sure to list out your setup (icon pack, wallpapers, widgets, launcher, etc.). Assuming you have a work of art on your home screen, people are going to want to know how to replicate it.
Let's do this!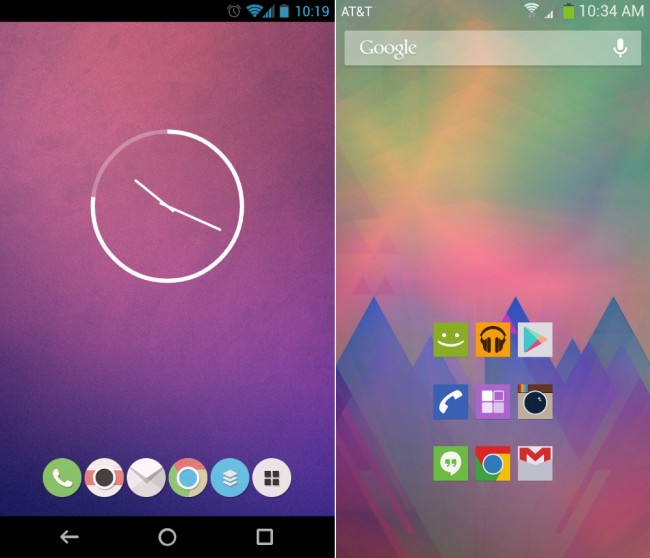 As you can tell, we both still roll with the ultimate minimal setups. I actually only use two home screens – one for my main apps and clock (pictured), along with one to the right that features my calendar and Google Search. It's a setup I have used for two years now and seem to be able to get things done on with ease.
My setup (left):
Nova Launcher (Play Link)
flatro icon pack (Play Link)
UCCW clock widget (Play Link)
Minimal UCCW Clock skin (Play Link)
Wallpaper from Stark Icon pack (Play Link)
HTC First nav buttons from Soft Keyz (Play Link)
Tim's setup (right):
Stark icon pack (Play Link) by kovdev.

Light Wallpaper – Link