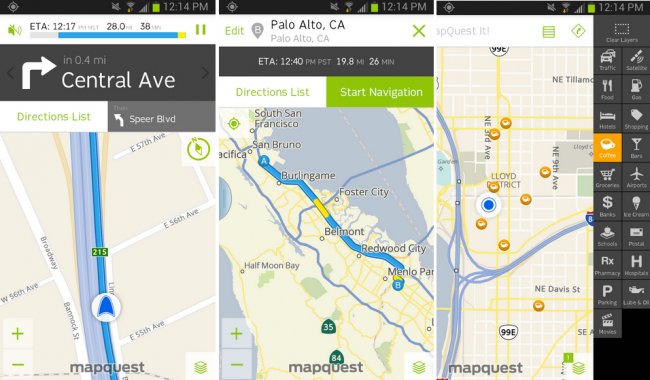 MapQuest for both Android and iOS received major updates late last evening, bringing the third party maps app up to version 2.0. Inside the update are a few important things that needed to come in order for anyone to use this over Google Maps, at least in our opinion. 
In version 2.0, during navigation, your routes will now display colors to indicate traffic conditions – Red for bad, yellow for moderate traffic, and apparently blue for clear. The developers didn't just add features, though. MapQuest received a complete UI refinement, now with easier to navigate menus and cleaner looking maps. It's an impressive update, for sure. To see the full changelog, check below.
What's New:
 Traffic conditions on route – Your route turns red or yellow to keep you informed of live traffic conditions
Exquisite, eye-catching map styling
Custom home/work bookmarking
Road alerts
Location sharing
Audio mute capabilities
Advanced search capabilities
Does anyone use a third party maps app over Google Maps? And please, don't say VZW Navigator.