Remember that story we posted about an old HTC EVO 3D stopping a bullet and saving a gas station clerk's life? Well, HTC felt it was appropriate to go ahead and send that man a "get well soon" package, complete with a brand new HTC One smartphone and a ton of accessories to go along with it. 
Looks like we have an official car dock, HTC laptop bag, on-the-go charging unit, a "Hipster Troll Carwash" coffee mug, and something else behind the chargers that is being delivered to the clerk. Very cool of HTC to recognize what happened and to do this.
Good move, HTC.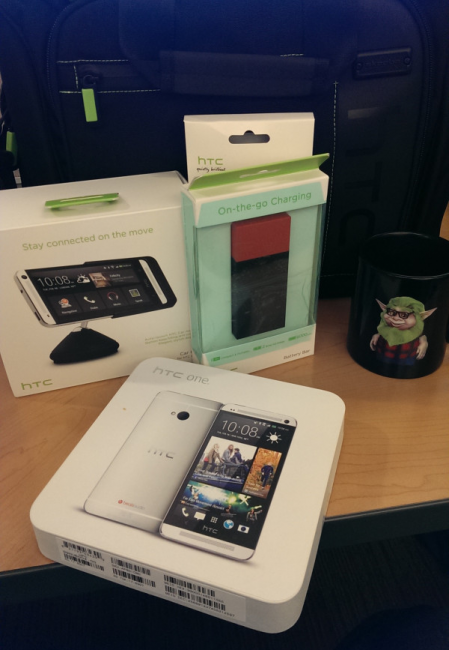 Via: @HTC
______________________
Some of our best videos.