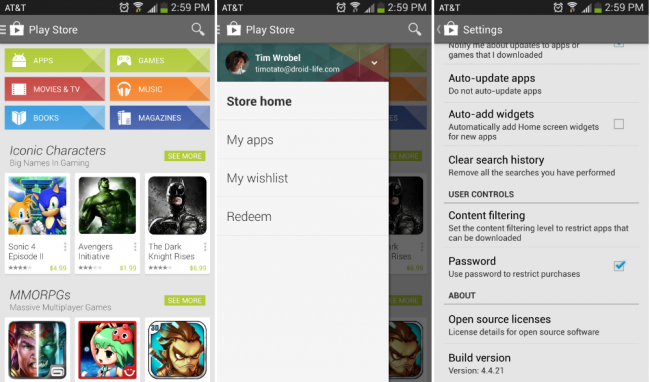 A new version of Google Play is currently circulating, so we figured we should give our readers the heads up and ability to try out the latest update for themselves. This is version 4.4.21, which brings a new navigation menu to the entire application. Much like many other Google apps, simply pull the navigation bar out from the left side of your display to access your apps, wishlist, redeem menu, and other Google accounts. 
From my 5 minutes with it, we aren't seeing anything else right off. Download it yourself and let us know if you find anything special.
Download: com.android.vending-4.4.21.apk
Cheers David!