Google just posted the unveiling of the Android 4.4 "Kit Kat" statue, but there was something else in the video that caught our eye. What exactly is the phone on the left that the guy in the brown shirt is holding? It has the horizontal Nexus logo on it and matte finish like we have seen on the new Nexus 7, yet is clearly smaller than a Nexus 7. It only appears to be slightly larger than the Nexus 4 that is in the hands of the women in the blue shirt.
We can see what appears to be an LG logo, massive camera sensor with flash, and a similar styling (rounded 5-inch design) to the G2, which the device has been rumored to have been based off of.
Update:  And Google pulled the clip.
Is this the Nexus 5? Some other new Nexus device that has yet to be announced?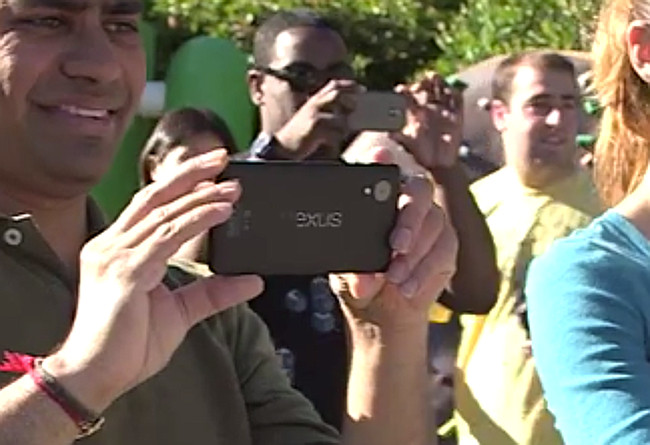 Cheers Achal and Dain!