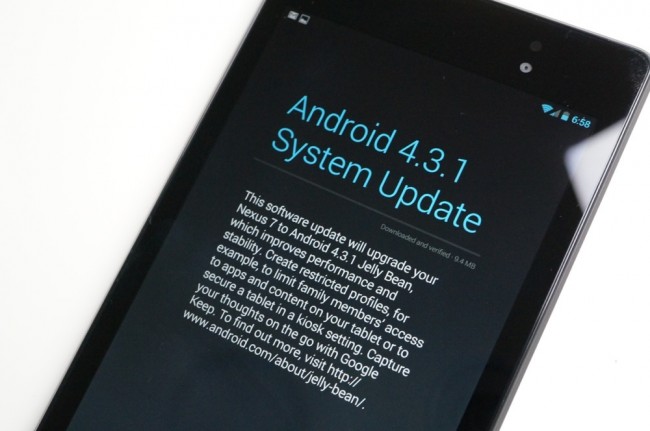 Talk about a lovely surprise – wake up to find an Android 4.3.1 update showing as available on your Nexus 7 LTE (2013). The update is a 9.4MB file that jumps the N7 LTE up to build JLS36I, however, we have no idea what's new. A x.x.1 update typically doesn't mean much, but we have also seen 4.3 updates that stuck with 4.3 and didn't give us the additional .1. There must be something new. Once we know what it is, we'll be sure to pass it along.
At this time, we haven't received word of an update to the WiFi only 2013 Nexus 7 or any other Nexus. We wouldn't doubt it if they all start to rollout shortly, though.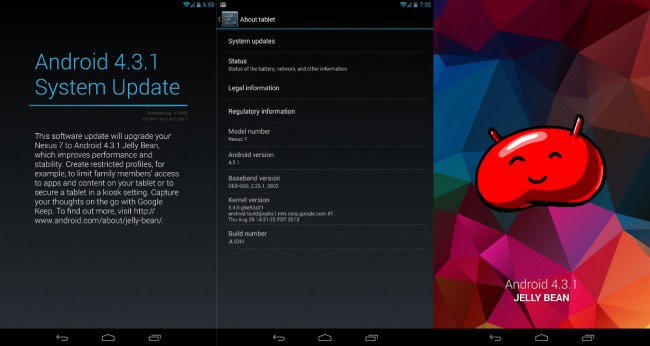 Update:  The folks over at this XDA thread have file URLs for those with the LTE model and who want to update. We've pasted them below as well, just make sure you grab the file that corresponds to your current build. If you need help manually installing an update, hit up our "adb sideload" guide.