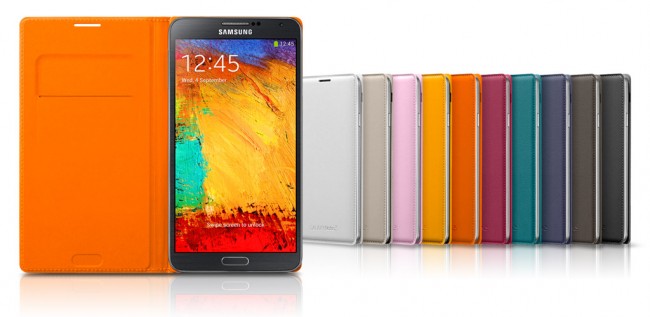 Previously, we wrote up a few of Samsung's upcoming accessories for the Galaxy Note 3, including a Mini Purse and even some more avant-garde products from fashion designers. Today we are looking at a few of the wireless charging accessories that Samsung is launching alongside the Galaxy Note 3, which were posted on Samsung's website recently. 
From what is posted on the site, the Note 3 will have a very healthy lineup of accessories, including an extra battery kit, S Charger Cover, S View Cover for wireless charging, an S Charger Kit, plus a Desktop Dock. None of the details for the products are quite known yet, but at least we now know what they will look like. No word on pricing, either.
One thing everyone can give Samsung credit for is its new-found embrace of pushing out plenty of accessories for their flagship devices.

Via: Samsung
Cheers Matt!