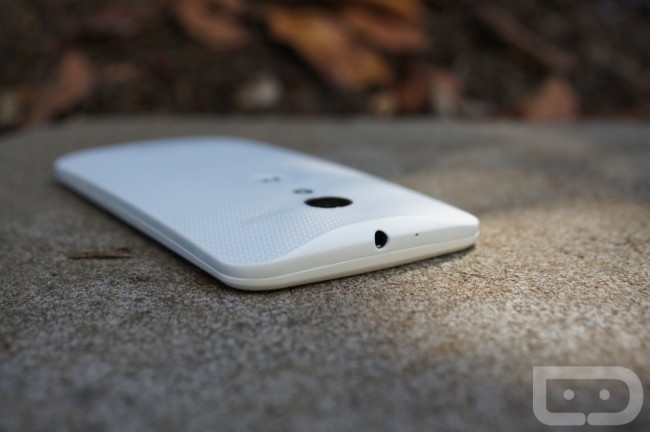 As we mentioned this morning, we've had a solid week to test out a new update that Motorola began pushing to the T-Mobile version of its Moto X. The biggest addition to this update was an upgraded camera experience that we have seen pretty positive results from. In fact, you could argue that this was a massive upgrade to a camera that most were not satisfied with out of the box. We have all sorts of pictures to prove the benefits of this upgrade here that I highly recommend you check out. But the camera wasn't the only improvement that Motorola made. 
In a support document posted to Motorola's site under the T-Mobile Moto X, we can see that all sorts of minor (yet really important) changes were made. The speed at which you can jump in between the gallery and camera is now greatly improved, Touchless Control is more accurate, Motorola Migrate transfers should work better, choppy audio has been eliminated from voice calls, and more.
Here is the full list:
Camera – Improved Photo Quality:  Improved capture of natural light (auto-white balance) and color accuracy for more precise exposure in outdoor and backlit scenes
Camera – Improved Focus:  Faster touch to focus time and reduced unnecessary refocusing in low light conditions and scenes with continuous motion
Camera – Faster Switching:  Shortened the time it takes to switch between rear and front-facing cameras, as well as transition between the viewfinder and the Gallery app
Enhanced Touchless Control:  Increased accuracy and responsiveness when using Touchless Control, and added easier training of the "OK Google Now" trigger
Improved Motorola Migrate Experience: Improved transfer of content from an old Android phone to a new Motorola phone
Google Drive – 50GB Promotion:  Added a promotion expiration date – customers have 30 days from phone activation or installation of this update to redeem the 50GB offer
Calling – Improved Voice Quality:  Fixed an issue that could sometimes result in choppy audio being heard by the person you're talking with on your Moto X
Moto Care – Lost Device Finder:  Fixed an issue that could sometimes prevent a lost phone from reporting its location to the Moto Care Lost Device Finder service
Motorola Assist – Driving Detection:  Fixed an issue that could sometimes cause the phone to read out text messages and announce calls when not in Drive mode
Still no word on when other carrier Moto Xs will receive this update, but since this is Motorola's flagship, we can't imagine they want users waiting long.
Via:  Motorola Support