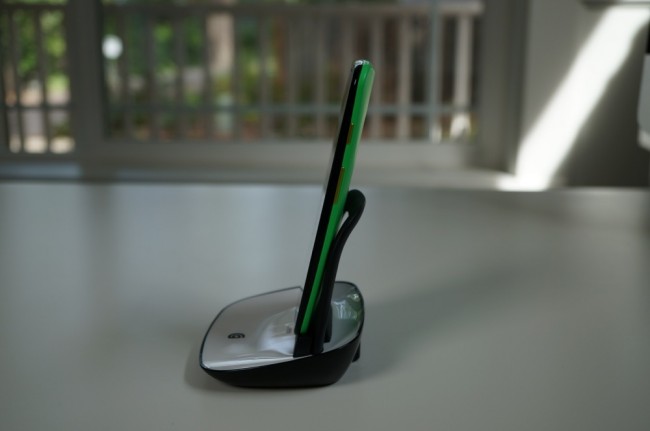 With the Moto X PowerDock by Griffin now readily available from Motorola's online shop, ours that was ordered prematurely back in August showed up this morning. And since it's on our desk, we figured a quick hands-on was in store. I know that many of you are interested in grabbing a desktop dock for your new Moto X – this may be one of your only options at the moment. 
At $39.95, it's neither cheap nor crazily overpriced. It is just a desktop dock though, which means you won't find AUX or HDMI ports. You can sync your phone with the PowerDock, charge it, use it as a nightstand/DayDream machine, and go hands-free thanks to Touchless Control. There aren't a ton of features to list out, but that should be expected from a desktop dock – it's all pretty straight forward here.
I'll say this – it seems to be a really solid dock that also looks really nice. The plastics used feel thick and sturdy, the rubber grip on the bottom should prevent slippage, and the overall design certainly won't stand out in a bad way on your desk. If you have $40 to spend on a dock, I'm not sure you can go wrong here.
Video
Gallery