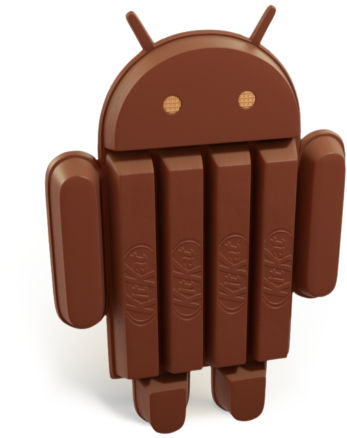 Ever since Google and Kit Kat came together to shock us all and announce that the next version of Android would be Android 4.4, the only question we have is "when can we have it?" We have been waiting patiently, but another Kit Kat reference coming out of the Chromium bug tracker has us excited. 
The Chromium blog earlier this week had a response with the mention of a Nexus 10 and Nexus 4 running a build number KRS74D, which is a build we have not seen yet. The last time we got a taste of Kit Kat/Key Lime Pie build numbers was back when it was KRS36B. Unfortunately for us, there is not any more information to give, but we know that Google is working on their next version of Android behind the curtains.
Ever wonder what those build numbers actually mean? The guys over at myce have an explanation:
The build number KRS74D likely means that it is Kitkat / Key Lime Pie  (K') builds from the primary development branch ('R'). Made in  the third quarter of this year ('S') and the final number is x-th day in the quarter, in this case 74. The final character remarks the build of the day, the D is the fourth build of that day.
Interesting, isn't it? If that naming scheme is true this build comes fresh from September 12th, just last week. All of the rumors point towards October for an unveiling of this new Android version, so it certainly looks on track to make it.