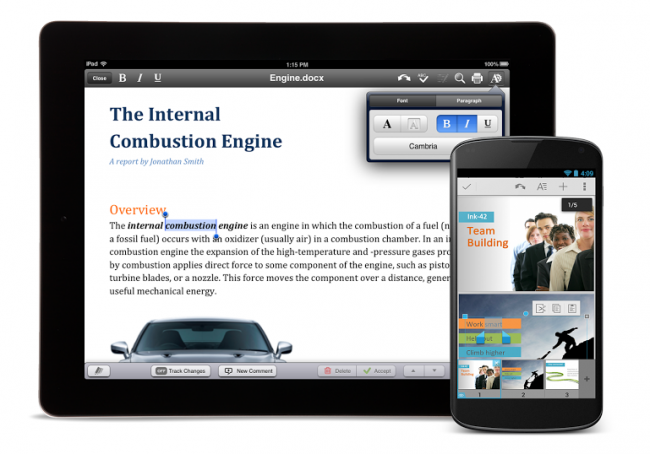 Almost a year after Google acquired popular mobile office suite QuickOffice, Google opened the app up as a free service to Google Apps for Business users. A short three months later, and the app has been updated on Android, becoming free to all users in the process. 
Today's update of QuickOffice includes a new Google Drive-esque icon, works on both tablets and phones, and improves upon Google Drive integration. We're still finding it odd that Google needs both QuickOffice and Drive, but we're never one to complain about options.
Also included in today's announcement and update, is a free dispatching of 10GB of Drive storage to anyone who logs in to the app before September 26. Thanks, Google, we love freebies.
Play Link
Via:  +Google Drive