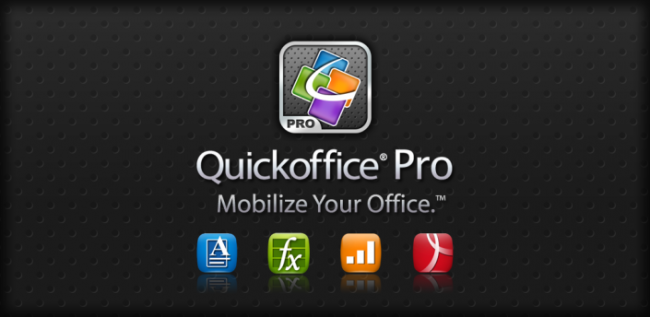 QuickOffice, one of the top office suites on Android, has been acquired by Google, the Mountain View based company announced this morning. Your immediate reaction is probably the same as ours – "Time for Google Drive to get some much needed love and polishing."
Google wouldn't mention Drive specifically, but they did have this to say:
Today, consumers, businesses and schools use Google Apps to get stuff done from anywhere, with anyone and on any device. Quickoffice has an established track record of enabling seamless interoperability with popular file formats, and we'll be working on bringing their powerful technology to our Apps product suite.
We aren't sure how much longer they will continue to keep QuickOffice up and running, but Google is looking forward to welcoming their team and users to the party.
Via:  Google