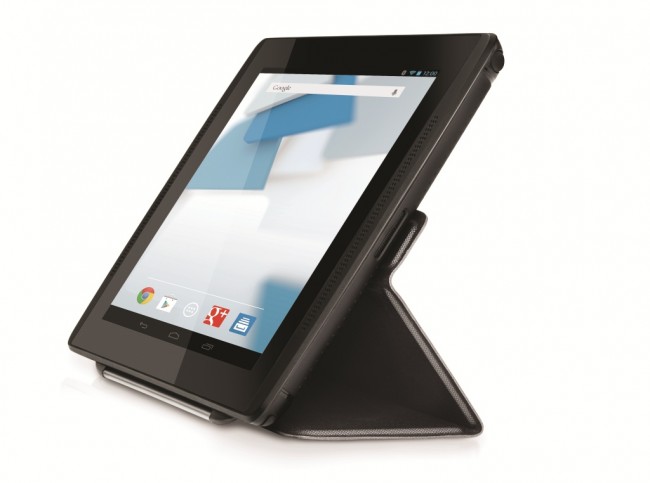 This morning, HP and NVIDIA announced two Tegra 4-powered devices, the HP Slate Pro and the HP Slate Extreme. Both are mid-sized tablets, the Pro sporting an 8″ HD display, while the Extreme features a 7″ HD display much like the old Nexus 7. For those keeping track of NVIDIA's work, it is somewhat clear that HP used NVIDIA's Tegra Note platform to build the Slate Extreme, as it is said to feature NVIDIA's DirectStylus technology, 16GB of storage, and dual front-facing speakers. 
The Slate Pro seems to feature the same specs, but does come with the bigger display. Other than specs, this device comes outfitted with a handful of HP's proprietary software, perfect for anyone that uses one of its printers or desktop computers.
As for price and availability, there is nothing official listed quite yet. Although, given that the Slate Extreme is based on the Tegra Note platform, which comes with a suggested retail price of $199, we will look for HP to be somewhere in that range. As for the Pro, which does have a larger display and apparently more software, you might be looking at around $400.
Do either of these Tegra-powered tablets interest you?
Via: NVIDIA