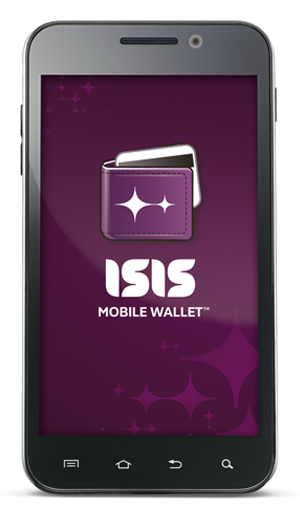 A little over a week ago, we received the email you are seeing below, which is a statement from Capital One, informing us that they were leaving the Isis Mobile Wallet pilot test. As you all know, Isis is the mobile payment joint venture between Verizon, T-Mobile, and AT&T that is essentially the reason we all can't enjoy Google Wallet to its fullest. They have been working on this mobile payment system for what seems like forever, only launching in two test markets last year. With semi-recent word that they had a nationwide rollout planned before the end of 2013, we thought all was well. But with news of one of their biggest credit card partners leaving, what's left for Isis? 
Well, they still have American Express and Chase, so they aren't completely dead. But even in my short time with Isis, I found it almost worthless as they still did not offer support for my bank's Visa or MasterCards. In other words, you can't just add any card in your wallet. So technically, they are alive and well, it just seems like without Capital One or the ability to add bank cards, that this is another failed mobile payment system that can't find backing from the players that truly matter. And if those three mobile carriers can't get massive bank card acceptance on board, then who can?
On an additional note, the AT&T and T-Mobile Isis Wallet apps are no longer showing as compatible with any of my phones other than…Verizon phones. I have plenty of AT&T and T-Mo phones lying around here that are also attached to my account with NFC chips in them, so I can't help but wonder what's going on there. It could be nothing, or it could be a sign of trouble on the horizon.
As much as I would rather use Google Wallet, because I adore Google's services, I was at least hoping to see Isis kickstart a mobile payment revolution. With the backing of major wireless carriers, this should have had the power to make mobile payments a part of your daily life. I guess we won't know if that's true until we see a nationwide rollout that hopefully includes an announcement of additional credit card partners, and not just the terrible app that is currently a part of the testing program.