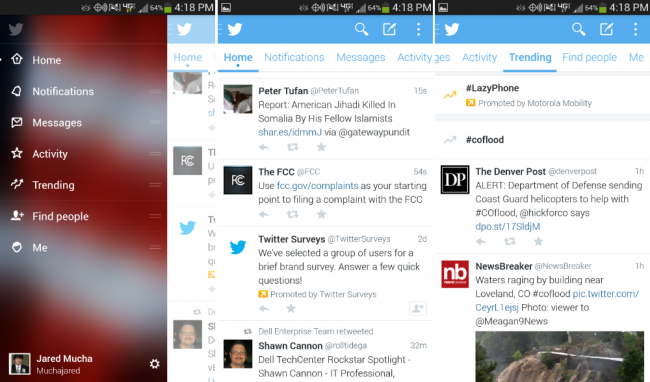 Twitter is allowing beta testers to try out version 5.0 of the official app, which brings a few exciting new features and a completely revamped look. For starters, the top navigation columns still exist, but the mothership of app control is now based in the newly-added sidebar system which is seen in many other apps like Facebook and Google+. From here, you can quickly navigate throughout the entire application. 
Again, this is for beta users, so go sign up if you are interested in trying it out.
Cheers David and Jared!