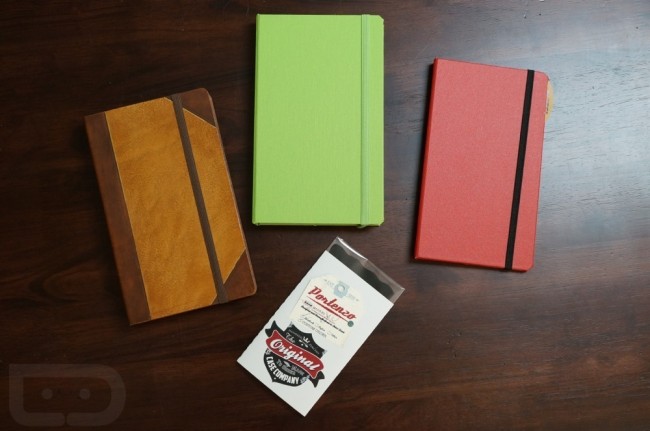 Portenzo cases have been some of our favorites for a couple of years now, because who doesn't easily fall in love hand-made, high-quality bookcase style cases for tablets such as the Nexus 7? We took a look at their N7 offerings last year, but as you would expect, the company is back with models that fit the newest 2013 tablet from Google. They were kind enough to send over review samples of their Alano (high-end leather case), BookCase (traditional bookcase style), and HardBack (minimal bookcase style) options for us to show off. 
Without saying too much here, since it's all covered in the video, I'll simply preface this with what I seem to say time and time again when it comes to hand-made cases from companies like Portenzo and DODOcase – you can't beat the quality. When a company is using single sheets of leather and stacks of maple as a housing, along with dozens of color combinations that you get to choose from, there is no losing. You can feel the work that went into them, especially with the Alano, the minute you pick them up.
With that said, hand-made cases are never going to be the cheapest on the block. If you want the under-$20 line (reviewed here), you will have to look elsewhere. These are premium cases that carry premium price tags. Forking out $100+ for a case that covers your sub-$200 tablet might be something that you can't wrap your brains around, but if you have the cash and want the best, these are certainly an option.
Portenzo Links:  Alano ($99.95) | BookCase ($59.95) | HardBack ($34.95)
Video
Gallery
Alano
Book Case
Hard Case