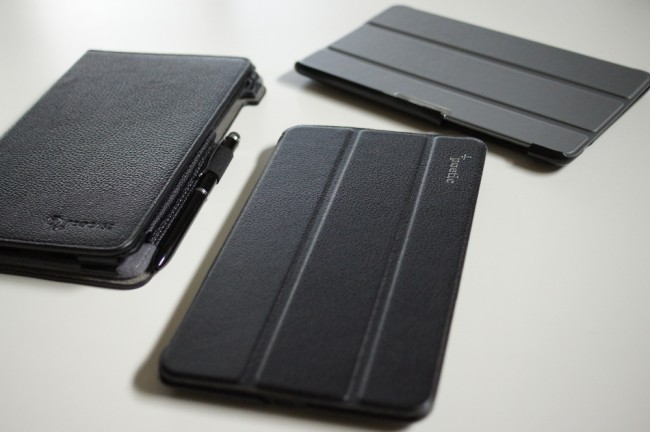 A couple of weeks ago, Google began selling an official Nexus 7 sleeve through Google Play for a reasonably bloated price of $30. We offered up a handful of alternatives at that time, all of which were available from Amazon for well under $20, some even for under $5. We now have all of those featured options in house, and wanted to do a quick overview of each to show you which are really worth your money and which are better left in the "too good to be true" category.
Below, you'll find a hands-on of the Poetic Slimline (our personal favorite), MoKo Case, and rooCase. All three are available in a variety of colors from blue to purple to green to pink, and with customer ratings of 4-stars and above.
Again, there are so many solid options out there that are worth exploring before you go diving into anything over $20. These are just a few to get you started. 
Amazon Links:  Poetic Slimline ($7.95) | MoKo Case ($4.99) | rooCase ($2.98)