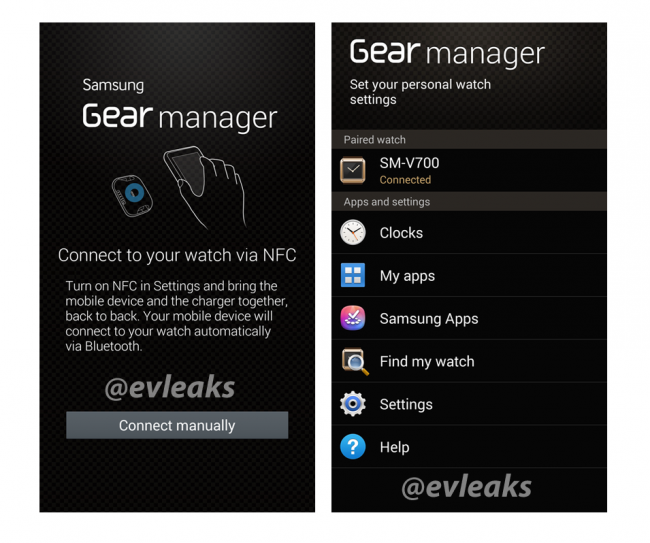 Oh, that @evleaks is at it again. Today, he posted up screenshots of the upcoming Samsung Gear (model SM-V700) application, which will be used by Gear smartwatch owners to control their wrist-connected devices. In the screenshots, we can easily see that the device will connect to your smartphone with NFC, then you can get new apps for your watch through Samsung Apps, which was previously reported. And no signs of Google Play support, as we had talked about. 
And that's about it. Not much else to see. There is a small view of the Gear device, but nothing too solid to take away in terms of a design we are to see.
The watch is set for unveiling on September 4, alongside the Galaxy Note 3.
Via: @evleaks