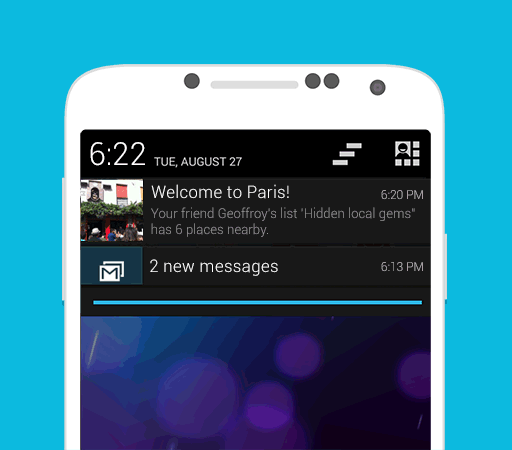 Over the course of its existence, Foursquare has logged billions of checkins from millions of users. With that data, the team is looking to release a smarter, more sophisticated application for both Android and iOS users. In an update that will slowly rollout to all users over the course of the next few months, Foursquare is going to make sure you aren't missing anything special near you. 
When you sit down in a new hot spot, the app will happily notify you of other user's recommendations, as well as show you a little picture of a hot menu item. On top of that, when you arrive in either a new neighborhood within your city or are traveling abroad, the app will find places that are catered to you, along with friend's reviews and fun things to do.
Today we're excited to start rolling out this smarter Foursquare. Here's how it will work: when you sit down to dinner, we might ping you with the can't-miss dish on the menu. Or when you arrive in a new neighborhood or city, we'll suggest a few places that your friends love. It's like having a ton of local friends stuffed in your pocket wherever you go.
As mentioned in their post, the update won't be available to all users immediately. They are taking their time with this rollout, so just keep your eye out and remain patient.
Via: Foursquare