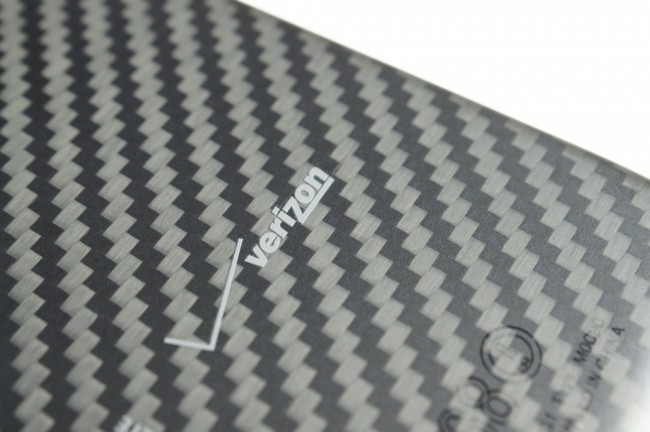 Earlier this morning, we broke news on a new Verizon plan that will be introduced in the coming days called Verizon Max. At the time, we didn't have all of the details ironed out, but after talking to sources of ours, think we know almost everything there is to know about a new tiered data plan aimed directly at unlimited customers. 
Verizon Max will be introduced on August 25, along with Verizon Edge (Big Red's new upgrade-often plan). We were told by a corporate Verizon spokesperson during the announcement of Edge that unlimited data customers would be excluded from participating in the upgrade-often plan. Well, they could participate, but they would lose their unlimited data. If an unlimited customer decides they want to sign up for Edge, and a pay a monthly fee for their phone without any upfront cost, Verizon Max is their point of entry.
So what is Verizon Max and who can participate?
Max is a two-tiered plan that offers unlimited data customers either a 6GB block of data for $30 per month (without tethering) or an 8GB block for $50 (includes tethering). This is not a shared block of data either, meaning your 6GB or 8GB are yours to keep. In fact, you can't share the data in Verizon Max as it is a "line level feature." Verizon Max is not a part of Share Everything, from what I understand.
Verizon Max will only be available for a limited time, though the dates on expiration have not been shared.
Max can only be added to an existing customer line that currently has unlimited data and is signing up for Verizon Edge.
So what's the point?
Verizon is giving customers with unlimited data an option to participate in Verizon Edge by not charging them the normal $30 for 2GB of data pricing, and instead offering them a sizable amount of data at a price similar to what they are paying for their unlimited plan. And if they were to choose the 8GB option, which includes tethering, it looks like somewhat of a deal since unlimited customers currently have to pay an extra $30 a month to add tethering (assuming they aren't rooted or using an app to tether for free).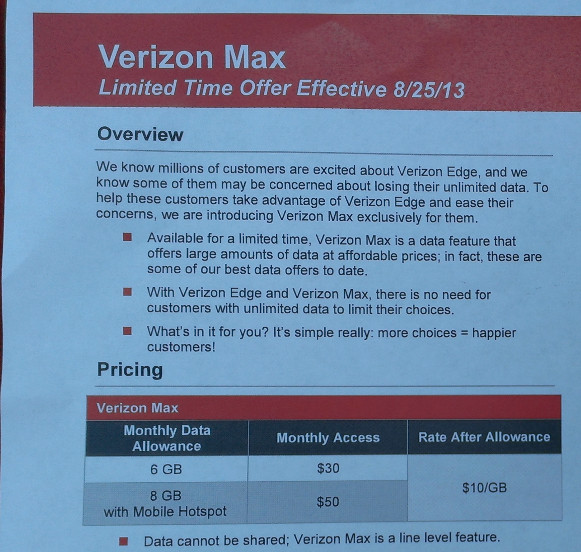 Is it a good deal?
I'm not sure that "deal" is the right word. That all depends on your needs. If you want to participate in Verizon Edge (we wouldn't necessarily recommend that you do) and currently have unlimited data, this would allow you to join that program and still hold onto a pretty significant amount of data in comparison to Verizon's Share Everything Plans. Verizon is currently charging $80 for 6GB and $90 for 8GB of data in Share Everything.
Random note
I think my favorite line above references Verizon Max as being a "data feature that offers large amounts of data at affordable prices." In other words, the rest of Verizon's prices aren't affordable.
Thoughts on Verizon Max?