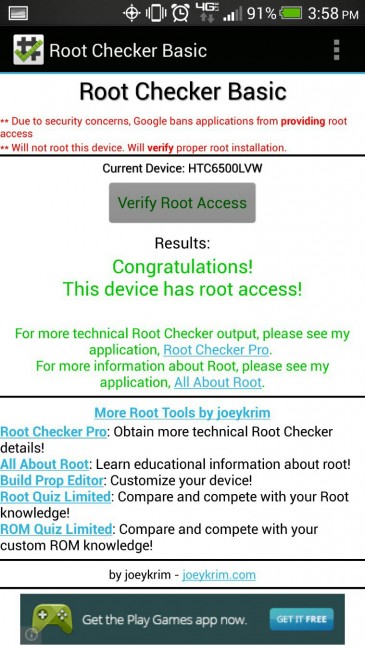 If you picked up an HTC One today and already unlocked the bootloader (or are planning to before Verizon shuts it down), you may as well root it and toss on a custom recovery while you're in the mood. Thanks to XDA member Flyhalf205, we have all of the files and short-but-sweet instructions for you below.
TWRP recovery should be available before long; however, this set of instructions uses ClockworkMod Recovery. 
Here is the full set of instructions with downloads:
Downloads:
Touch – http://vp-zp.com/snuzzo/roms/flyhalf….3.6-m7vzw.img
Classic – http://vp-zp.com/snuzzo/roms/flyhalf….3.6-m7vzw.img

Installation:
Unlock your phone at www.htcdev.com
Boot phone into fastboot
Perform command fastboot flash recovery recovery-clockwork-touch-6.0.3.6-m7vzw.img or the recovery.img file name
Boot into HBOOT and select recovery

Root:
Download http://download.clockworkmod.com/sup…/superuser.zip
Flash it in recovery

Useful Information:

The external_sd is going to be your usbdisk (OTG). You can't mount unless you boot into recovery with your usbdisk already inserted
You won't be able to mount usb drive to your pc to copy over files. You will have to adb pull and push
Devs are still working on trying to achieve full S-OFF, so no update for now on that situation.
Via:  XDA
Cheers jose!