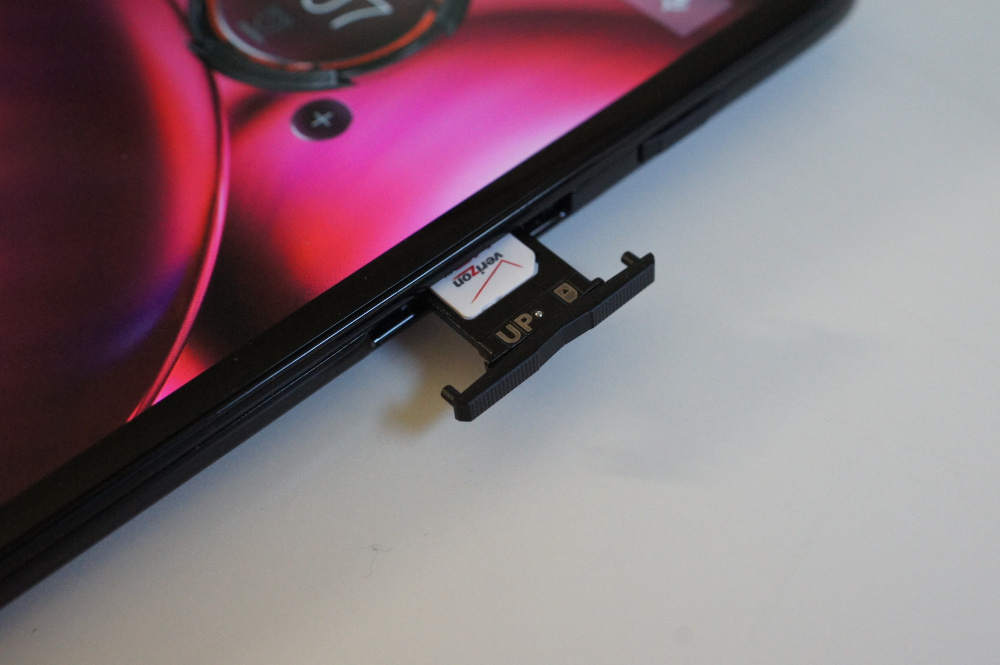 If for some reason when you pick up or receive your new DROID ULTRA, you don't have a chance to insert the SIM card yourself but later are curious as to where it is located, look no further than the Volume rocker. If you take a look around the device, you'll notice no extra slot with a pin hole in it for the SIM, which has typically been the case over the last several years. Instead, Motorola is using the Volume rocker as a removable button/SIM card tray. Not only does this likely save space internally on such a slim phone, but it also helps clean up the exterior.
To access your SIM, all you need to do is slide a fingernail under the bottom middle of the Volume button, and you should find a little slit. From there, simply pry the entire tray out to free your SIM. To put it back, make sure the "UP" side is up and press until it clicks.
______________________
Some of our best videos.