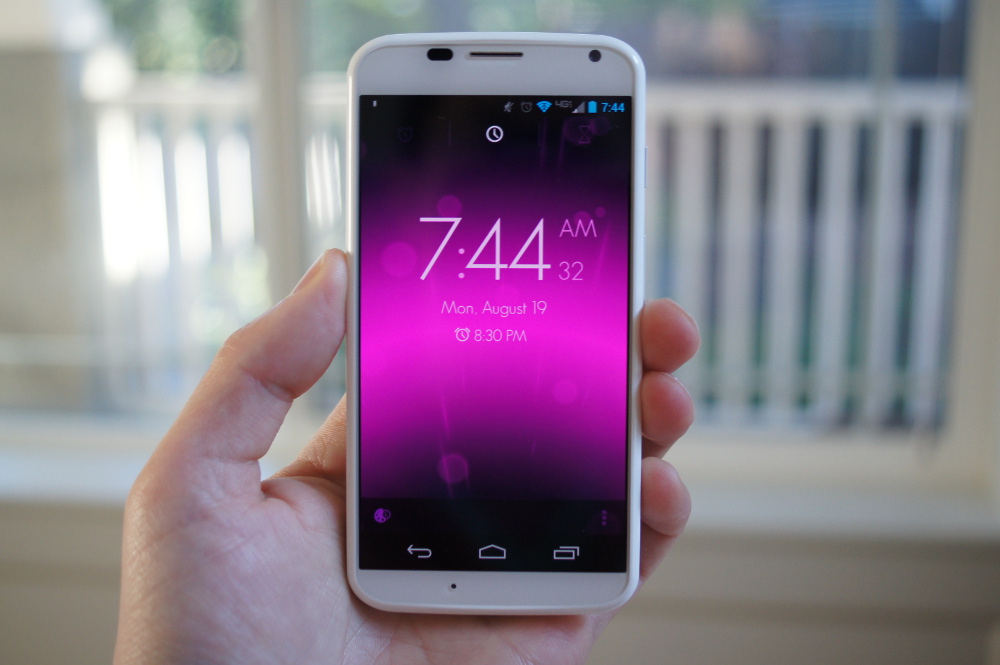 We don't typically write up alarm clock apps because well, they aren't the most interesting subject in the world. Alarm clocks are alarm clocks. In other words, they do our least favorite thing of the day – wake us up in the morning. But what if one was beautifully, if not masterfully designed, included more features than we had ever imagined an alarm clock app could have, and also synced between all of our devices through the cloud? Then an alarm clock app becomes interesting. Enter Timely Alarm Clock. 
Timely is a free app that can currently be downloaded through Google Play. It has an introductory $2.99 pricetag attached to its premium brother, but for anyone who uses their phone as their alarm clock, we strongly advise at least trying the free version for a bit.
The app features an incredibly beautiful design with all sorts  of swipe gestures baked in to help you maneuver from panel to panel or to set new alarms. It looks a bit like the stock Android alarm clock app at first, but is 10x more pleasing to feast your eyes upon. You can customize themes for its clock, alarm, and timer/stopwatch pages all individually, giving you the alarm clock of your dreams.
In terms of functionality, the most important feature (at least to me or anyone with multiple devices) is how Timely syncs to the cloud across multiple devices. With Timely installed on all of your tablets and phones, you can decide from a single device if you'd like the alarm to ring on individual devices or your entire lot. It's like remote controlling of alarms. It's pretty amazing, actually. It also happens instantly with some clever cloud work.
This app also includes Smart Rise (a feature to help you slowly wake from a sleep cycle), has a tablet UI, a widget, Google Now support, recurring alarms, adaptive snoozing, and even a DashClock extension. Seriously, this thing is feature packed and again, completely worth a look.
Oh, the developers also built in ways for you to unlock premium features for free, many of which involve sharing the app on social sites. So if you see Timely spammed all over Google+ today, you'll know why.
Via:  reddit