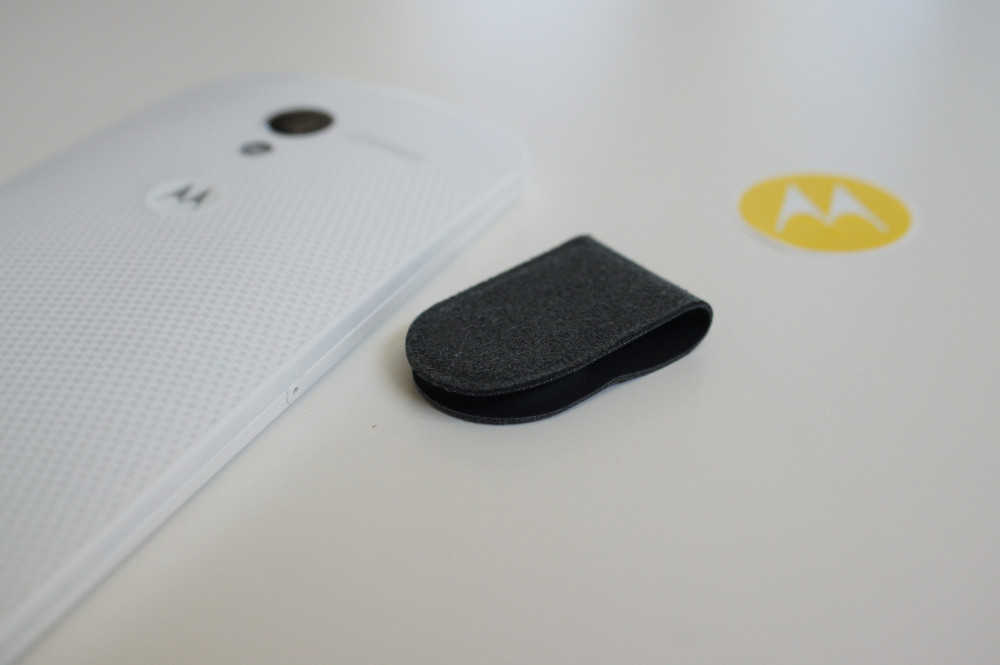 Today, along with our custom Moto X, we received one of the new Motorola Skip accessories that allow you to quickly unlock your phone with a single tap. To recap, the Skip is a wearable cloth accessory that can be clipped (using magnets) to your shirt, pants, or even a bag, and then programmed through NFC to unlock your device. The Skip is designed for those who use pattern or PIN unlocks, since this would allow you to quickly unlock your phone without having to type in a PIN or swipe a pattern, yet would leave that level of security on there should your phone fall into the wrong hands. 
The Skip will run $19.99 eventually, but is free to anyone who purchases a Moto X using MotoMaker. The launch color is the  grey/black combo pictured above, however, Motorola will push out additional colorways in the coming weeks. Also, you receive three Skip Dots with your Skip, which are NFC stickers that can be placed in frequently visited areas to allow for additional easy unlocking.
In the video below, we take it for spin, show how it works, how you can program new Dots or other NFC tags, and if there are any tricks to getting it to work correctly (there are).