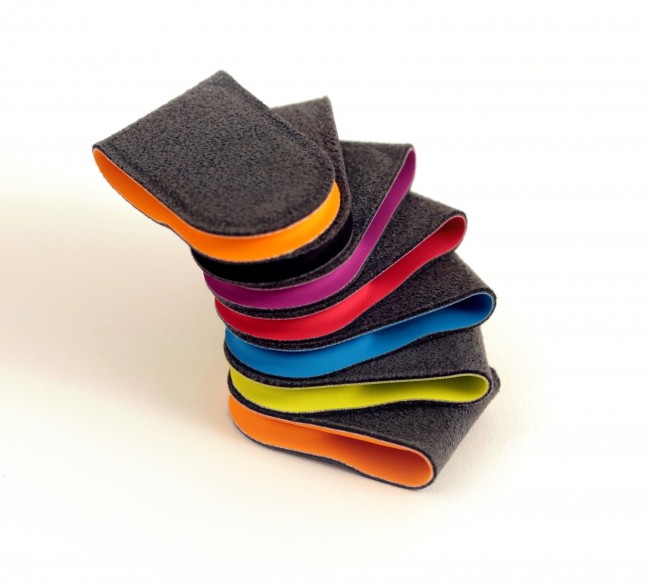 The Motorola Skip, a Moto X accessory that we first unwrapped yesterday, is now official thanks to a post discussing the wearable accessory's capabilities. It's reason for existence is exactly as we described yesterday – the Skip is for people who have a PIN or pattern lock on their phone, but do not want to have to enter it every single time they pick it up. The Skip, according to Motorola, is a "thumb-sized clip that pairs with your Moto X and unlocks it with a simple tap." It can be worn by attaching it to a shirt, belt, pocket, or any other convenient spot on your body. 
Included with the Skip, you'll also find three Skip dots that act as authentication tokens. For example, you could place one on your desk, so that whenever your phone is lying on top of the dot, you could use Touchless Control without having to enter a PIN or pattern. Motorola also offers up examples of sticking one by your bed, in your car, or any other situation in which you'd like to keep your phone unlocked without having to touch it. Remove your phone from a dot, and it goes back to being locked. You can also pair and unpair them easily. Three Skip dots come with each Skip.
For a limited time, the Skip will be free for customers who order a Moto X through MotoMaker, which launches August 23. At launch, it will be available in grey/black, but Motorola will offer a variety of colors in the near future (pictured above).
Via:  Motorola