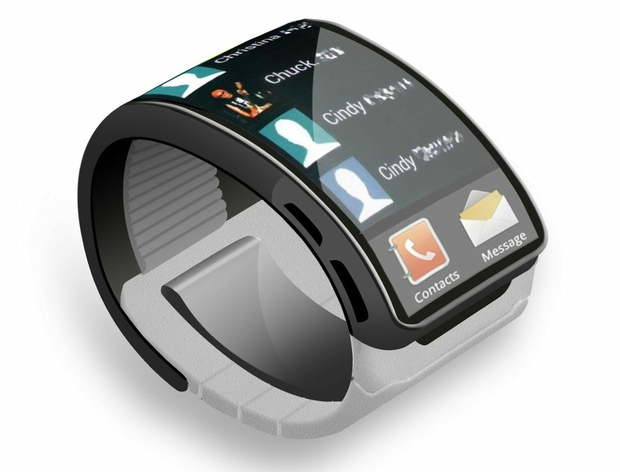 As the Samsung Berlin IFA event gets closer and closer, we hear more and more about what we might see when they finally step on stage. Rumors make the Galaxy Gear smartwatch almost a lock to be shown on September 4, but we have heard bits and pieces about how it will work with your phone. Today, The Verge got new information on the Galaxy Gear which goes into a bit more detail.
What would a smartwatch be if it didn't work with your phone? The Galaxy Gear will have functionality with smartphones, but it won't be a phone itself as was previously reported. Sources say that "it works with phones" but "the watch is not a phone." This information refutes an earlier report from Bloomberg saying that the Gear would be able to make calls. Tasks like reading text messages and other notifications are sure to be included, but don't expect to be calling anyone and talking into the watch on your wrist with this device without a phone nearby.
Is this a deal breaker for you? What will it take to get you to buy Samsung's smartwatch?
Via: The Verge