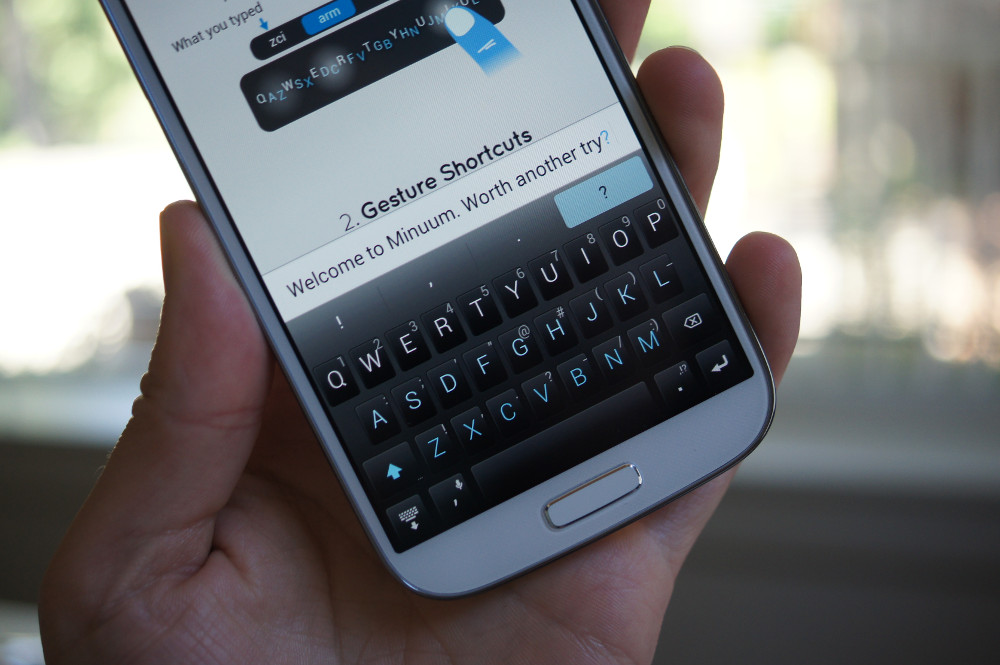 Minuum, an Indiegogo funded keyboard for Android that we have been testing off and on for a couple of months, is now available as a public beta for all to test. The app runs $3.99, which is a similar price to other 3rd party keyboards available on the platform. Whether or not it's worth that steep of a pricetag is up for you to decide. 
We were admittedly not fans of Minuum during its initial launch, as its risky single-line approach to typing was more frustrating than revolutionary. With that said, the most recent update to v1.1 added a full-size traditional keyboard and voice typing. In other words, the keyboard may be worth another try if you were a part of the original beta program. If you weren't a part of that program, I'd proceed with some caution unless you don't mind betting $4 on an app that you may or may not like. Minuum is similar in a way to Fleksy with its gestures and predictability, however, Fleksy (at least in my opinion) is far superior.
If you try it, let us know what you think.
Play Link ($3.99)