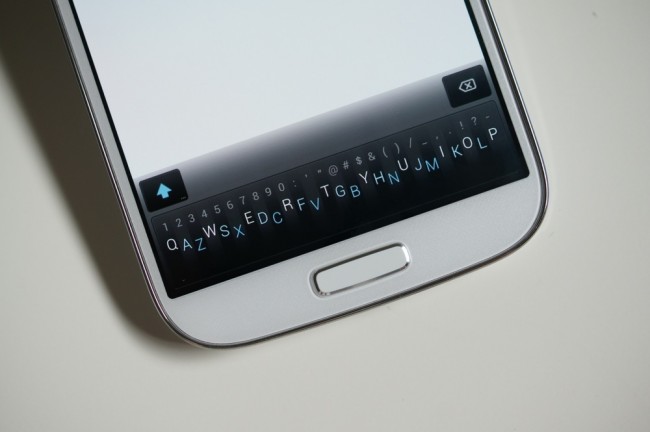 Minuum, the keyboard in a single dimension, received its first major update this morning since its first beta build arrived to backers of its Indiegogo campaign. We were admittedly not all that excited about this radical change in keyboard thinking, but updates that add missing functionality are always a step towards change for the better. This update appears to do just that. 
In version 1.1 of Minuum, a full keyboard has finally been added. For those times when you need to type out a password or a custom word that Minuum has yet to understand, a long press with two fingers will get you a more traditional style keyboard. This was probably my number 1 gripe, so I'm glad to see that they have already made this move.
The Minuum team also added voice typing (access by sliding your finger left+up on the keyboard), optimized punctuation (with punctuation buttons), added vocabulary data backups (for switching between devices), and included new keyboard layouts outside of the traditional QWERTY.
The update should be available at any time, as long as you are a part of the beta program. Once I figure out how to get back into the community, I'll be giving it a test.