When the Moto X finally goes on sale at the end of this month, I've pretty much made up my mind that it's going to be my next phone. After spending the last week or so with a review unit (be sure to read our review), I like everything about it, even with its higher-than-expected price tag and mid-range-type specs (though they are still painful at times in the back of my mind). The overall package, which includes 99.1% stock Android, solid camera, good display, set of new features I actually use, and a body that feels better in hand than almost any other phone on the market, is something I can get down with. So yeah, I'm ready for my MotoMaker-made Moto X to take me through a couple of months of use before the next Nexus arrives. That's right, as much as I'm a fan of Motorola's new flagship, the next Nexus is also on the horizon. What a world we live in.
Stock Android Does Me Right.
So here is the deal. I work in the Android business, meaning I buy new phones all of the time because it's my job to. I'm definitely not your average consumer. But I don't just buy any phone, I buy the ones that after I have reviewed them, are actually great products (at least in my eyes) and that I could see myself using in-between reviews of other phones. The Moto X is the next phone to fill that void. Why? Well, because of all of the things I just mentioned, but probably most importantly, because again, it runs mostly stock Android.
Over the last couple of years, I've tested all of the important devices in the industry from the Galaxy S3 to the S4 to the Optimus G to the HTC One to the Nexus 4. And you know which of those sat next to me on my desk the longest, even after all of the reviews were said and done? The Nexus 4. No LTE, no expandable storage, and a glass back that I have a love-hate relationship with still didn't matter in the end. There is nothing better at this point to me than a phone that runs stock Android and also receives updates in a timely manner. The experience of stock has greatly improved over the last couple of years, even offering up features that custom skins from OEMs can't (Photo Sphere being one).
Sure, I bought an unlocked U.S. HTC One and made it my device of the moment for a solid couple of months. There were times when I wanted to sneak back to the Nexus 4, but I had made the investment in the One and generally liked what it had to offer, including Sense 5. I also reviewed the Galaxy S4 in there and kept the review unit around longer than Samsung would probably like because it's the most popular Android phone and I always feel like I should keep one close. So those two phones have taken up a ton of my time since they both were launched. But you know what, when the Google Play Editions of each were released, I didn't even hesitate to buy them.  A return to stock Android on hardware I felt necessary to keep around is like the ultimate situation.
Leading up to the Moto X, the Galaxy S4 GPE has been in my pocket, on my desk, and by my bed at night. It's an amazing device (which I should probably review). It already has Android 4.3. The camera is insanely good, even with Google's stock software. And the general feel of the GS4 in hand (outside of the gross, glossy backside) is second to none (or to the Moto X). But beyond all of that, the real decision was made because again, it's stock Android.
A Custom Phone.
It sure sounds like the Galaxy S4 GPE is an almost perfect device, so why replace it with the Moto X? While they are mostly equal in my eyes, the Moto X has my attention right now because not only does it feel amazing in hand, I really want a custom phone. I know that sounds silly and probably shouldn't be reason enough to buy a phone, but never before have we been able to have a phone that is 100% our own. It certainly sucks that MotoMaker is only available on AT&T at first, however, the idea is so refreshing that I need to give a shot. And after reviewing the phone and finding no issues in terms of performance, I'm willing to dive into one.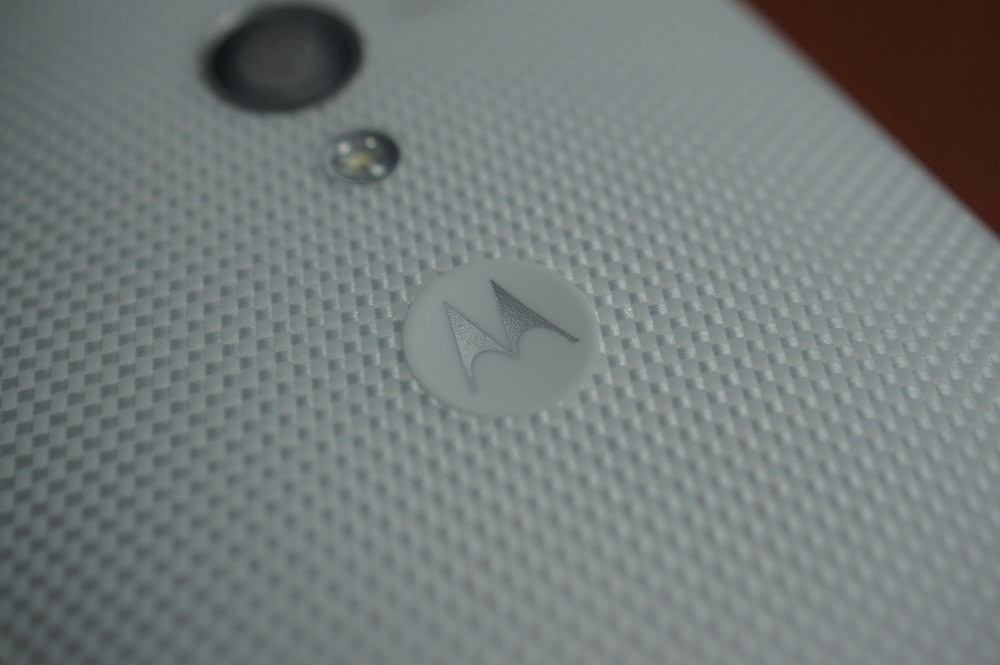 Sorry, LG G2 and Galaxy Note 3.
Yesterday, LG officially unveiled the G2. It appears to be a spec monster, but personally, there was nothing there that grabbed my attention. The 5.2″ display sounds like a world beater, as does the Snapdragon 800 inside, but the phone's design, which comes off as a Galaxy S4 copy-and-a-half, is so uninspired. And what's with the over-done LG UI that might have even more features-you'll-never-use than the GS4? It has at least two types of multi-tasking (maybe even three), floaty objects with transparency, memo apps that I'd never use, and a volume-rocker-home-button combo on the back that is still confusing me. Did anyone else ever think they'd never see a smartphone company lead off a phone presentation by saying, the "most innovative" feature is a rear placed button arrangement? Not the camera with OIS, or the insanely good FHD display, or the processor that no one else has used to date – the button arrangement is it.
But back to the design – what happened to the Crystal Reflection back from the Optimus G and Nexus 4? Now that was actually a cool design innovation. Sure, the glass covering the Crystal Reflection was a terrible idea, but it's not like they couldn't come up with another material to use on top of it. Instead, we've got the Galaxy S4's body, with a more cartoony UI, and a button arrangement that may be more of a nuisance than anything. We'll be sure to give the G2 a full review, but so far, I'm not seeing how this could be my next phone.
What about the Galaxy Note 3? Yes, it's coming in early September, at least the announcement of it. But to be perfectly honest, I can already tell you that I'll let Tim run the Note 3 cult just like he did with the Note 2. Oversized tablet-phone combo devices are just not for me. Even if Samsung goes away from slippery plastic and uses a more premium feeling material, the phone will be too big for my liking. So no, the Note 3 probably won't replace the Moto X in a month.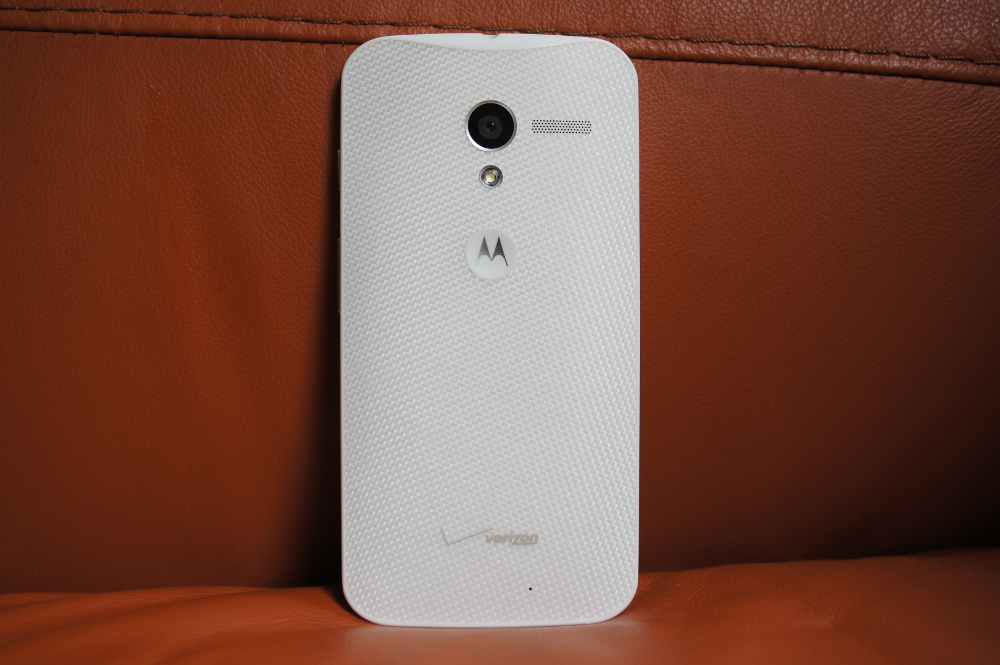 The Next Nexus.
And that all brings us to the next Nexus, which LG is rumored to be making for an October reveal. Aren't we then assuming that the G2 is a reference for the new Nexus? Probably. You know, as much as I wasn't wow'd by the design of the G2, I could probably put up with it if there was a big "Nexus" logo on the back and that UI was gone. Actually, I almost wouldn't be surprised if Google said, "Sure, we'll use the G2 as a base for the Nexus 5, but we want a matte finish on the back and we're also going to class it up by tweaking the look a bit." And who doesn't love a pretty matte finish? Hello, Nexus 7 and Nexus 10?
But as I've already  said a couple of times, a Nexus is a Nexus, meaning you get the 100% stock Android and updates faster than any other phone. So as an Android blogger, this is the device we look forward to the most each year, even if it doesn't lead anyone's sales numbers. And that's why it will more than likely replace my Moto X in 3 months. Maybe.
The Point.
The point of this isn't to convince you that you should buy the Moto X. It's also not supposed to convince you to wait to buy a new phone until the new Nexus arrives. In fact, I guess it's just more of me sharing the thought process behind my smartphone purchases, because I struggle with them just like all of you do. I think in the end it keeps coming back to devices that run stock Android, even though I thought for years that I could put up with skins. Apparently, I can't.
Over the next couple of months, you'll have some amazing choices in smartphones. Some will run stock, some can be customized on the outside, and others will run over-the-top skins. My focus will be on the two that closely match up to Google's vision of Android.