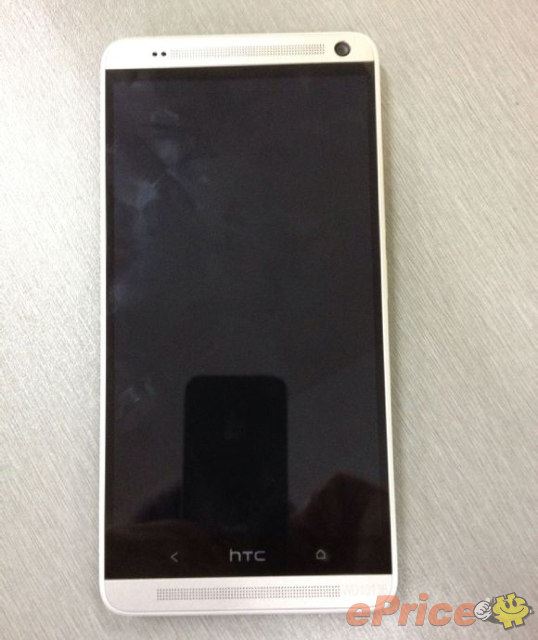 Over the weekend, we get our first sneak peek at the next massive Android phone that is soon to hit the market. The rumored One Max from HTC is said to go head-to-head with Samsung and their Note 3 this September. The One Max looks a bit taller than the original One, but features the same screen resolution (1080p), stretched over 5.9″ of glass.
Other than the larger display, the One Max follows the same pattern as the One Mini and keeps the overall look of the One series the same. The specs will be significantly buffed though – 2.3GHz Snapdragon 800 processor, 3,300mAh battery and 1080p screen make the name superphone really stick. Sense 5 will surely be on-board with BoomSound, BlinkFeed and everything else you hate love about HTC's Android skin.
If this phone eventually lands on Verizon, are you at all interested?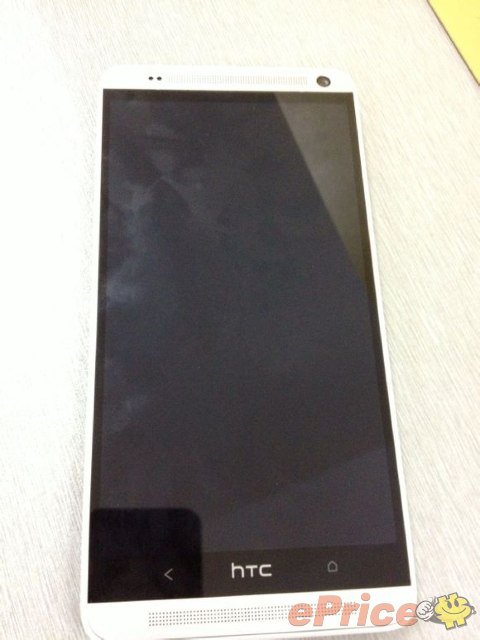 Via:  Facebook | ePrice
Cheers Patrick!