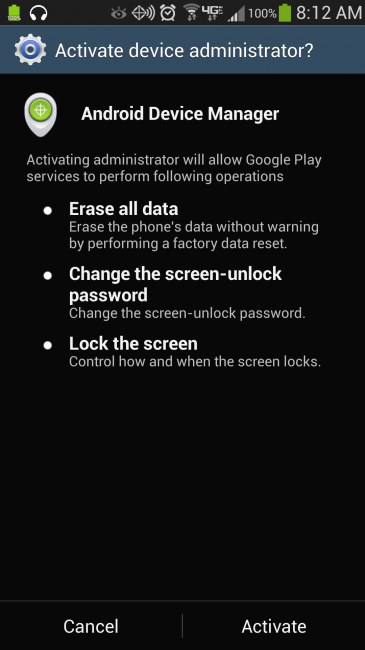 Last week, Google introduced Android Device Manager, a service that would help Android device owners locate their lost/stolen devices, and also remotely wipe their data incase of theft. In Google's blog post that announced the service, Mountain View mentioned that Device Manager would go live sometime later this month, but over the weekend, some folks are already seeing it appear via a new Google Play Services app, version 3.2.25. Although, an app to control Device Manager is still unavailable, so in essence, this doesn't do anybody much good. 
As you might know, Google is very fond of their staged rollouts, so if you don't see an update for the app or Device Manager under your list of "Device Admins," don't fret. With time, it will come.
ADM is a service that we wish Google would have pushed out a long time ago, but as they say, it's better late than never.
Via:  reddit