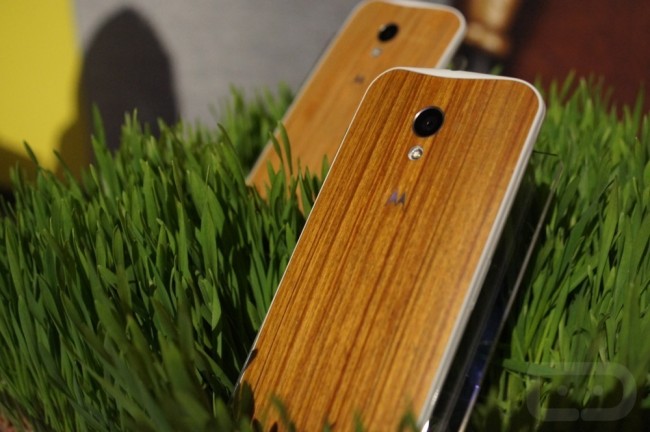 Motorola is trying to change the smartphone game a bit by allowing customers to customize the entire look of their phone. But outside of flashy colors from MotoMaker, Moto is ready to experiment with different types of materials on its Moto X, one of those being wood.  
During our time with the device today, we were told that Motorola is currently testing Bamboo, Teak, Ebony, and Rosewood wood backs with availability happening later this year. When you pick up a device with a wood back, you can actually tell from the texture that it's wood. We're not talking about a heavily laminated skin on top of plastic – Motorola actually means to put wood on the back of a smartphone.
And wood could be just the beginning. The wood back option should rollout some time in Q4 of this year. Here is a first look wood on a smartphone.
Gallery