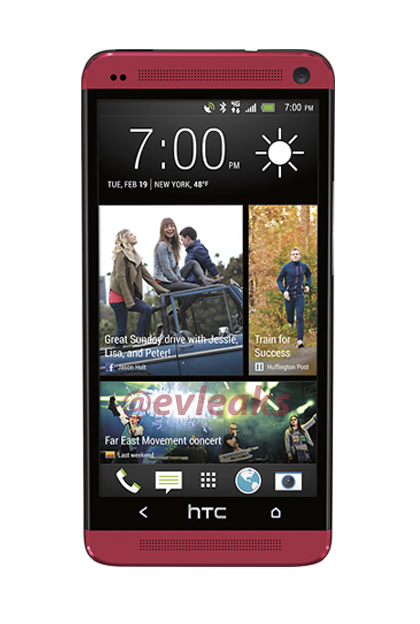 When we first caught wind of the idea that the HTC One in red actually existed, it sounded like common sense that it would eventually end up on Verizon. Customers on Big Red are still waiting to see any kind of HTC One, let alone the red version of it. The ever reliable @evleaks has snagged a press render that suggests we will see it on Sprint instead. 
The One has been on Sprint pretty much since the day it was announced, but this new color option hopes to spur some new sales. We have no info on this red One other than the image above, but it's likely that with all the carrier exclusives that we have been seeing, this might not come to Verizon.
Anyone on Sprint looking to pick this up?
Via: @evleaks