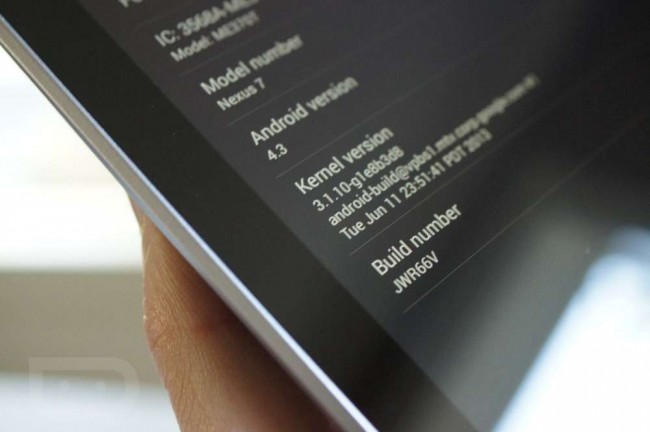 During Google's Android and Chrome event that took place yesterday in San Francisco, Hugo Barra announced that most of the their Nexus family of phones would start seeing OTA updates to Android 4.3 almost immediately. That list includes the Nexus 4, Nexus 7, Nexus 10 and Galaxy Nexus (GSM). But while these updates technically started yesterday, we know that almost everything involving software at Google these days happens in stages, so you may not be prompted to update for some time. Thankfully, we're already finding OTA update links, meaning you can manually update today if you'd like. 
Download Links (JWR66V):
Nexus 4 | Nexus 7 WiFi | Nexus 7 HSPA+ | Galaxy Nexus ("yakju") | Galaxy Nexus ("takju") | Nexus 10
*Note:  In order to update with these files, you need to be running stock Android 4.2.2 (JDQ39).
To update with these files, you have a couple of options:
If you are stock, non-rooted – You can use the "adb sideload" command and make magic happen without root or a custom recovery. We have an entire guide to walk you through this method. It may take a minute to get the Android SDK setup, but that's something you should have anyway if you own a Nexus.
If you are stock, non-rooted and hate adb sideload – The "adb sideload" command can be a bit finicky, so another way is to use a custom recovery and then flash the OTA file through there. You have two recoveries to choose from:  TWRP or ClockworkMod. You can find a guide for flashing a custom recovery through adb here.
If you are stock, rooted, with custom recovery – You can essentially flash the OTA zip files in recovery and update. If you lose root, hit up this G+ post for instructions on getting it back.