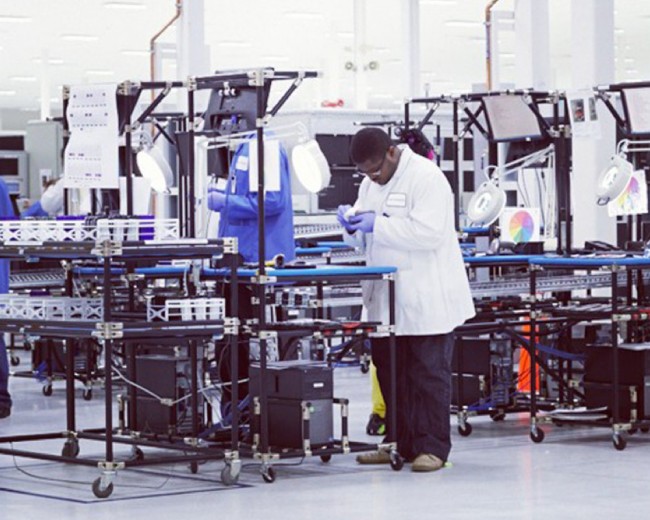 Motorola CEO Dennis Woodside said that the Moto X would be the first phone ever fully assembled in the U.S. at a plant in Texas. As we inch closer to the phone's unveiling, his company is trying to make it clear that they aren't messing around. In a picture posted this afternoon by the official Motorola Twitter account, we get an inside look at the assembly of a Moto X in progress. And yes, it is indeed a Moto X in the works if you go by the messaged attached to the image. 
Moto had this to say along with the picture:
Yep. This guy is building exactly what you think he is. Designed by you. Assembled in the USA.
The only thing I'll say, is that technically this phone in particular couldn't have been "designed by you" because you haven't ordered one or customized one yet. Since the phone isn't available, this is likely the standard black or white variant. But that's just me nitpicking.
We know for a fact that Motorola is going to allow some form of customization when the phone launches here in the near future. To what extent, we're not fully sure yet, but have seen pictures of what we believe to be color options. The only thing we're worried about now is the whispering we're hearing behind the scenes which suggests that AT&T may have some sort of exclusive on the customization and that the other carriers are only getting black and white variants.

Do work, Moto factory assembly guy.
Via:  @Motorola