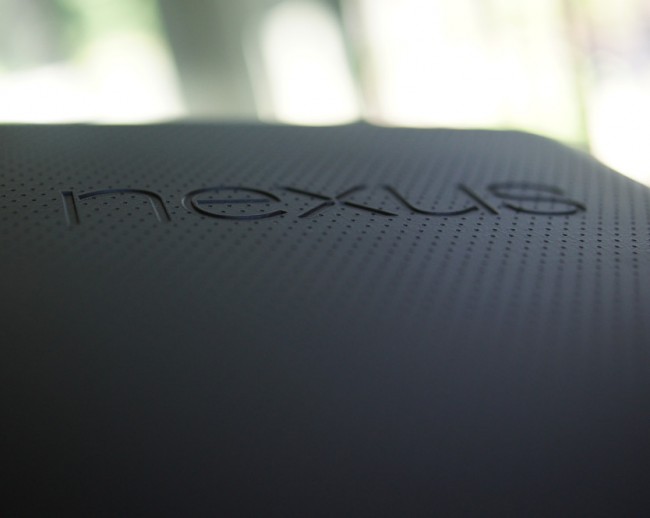 Shortly after pricing info for the new Nexus 7 made an appearance this morning, evidence that the revision of last year's popular 7-inch tablet is headed to retailers as early as next week surfaced. According to documents that have leaked out of OfficeMax, the new Nexus 7 will hit stores on July 20 and be placed on display next to the old Nexus 7. Yes, these documents actually refer to them as "new" and "old," meaning this is indeed the 2013 Nexus 7 still made by Asus. 
OfficeMax plans to at least carry the 32GB version, as is outlined in the documents below.
Specs are still somewhat of a mystery at this point, with rumors pegging the device as having anywhere from a Snapdragon S4 Pro (quad-core) processor to a Snapdragon 600. It should also carry at least a 1080p display, rear camera, and 4G LTE that works on most of the U.S. networks.
With a Google event scheduled for next Wednesday morning in San Francisco with Android boss Sundar Pichai now on our calendars, you may as well pencil in the new Nexus 7 as being a lead topic.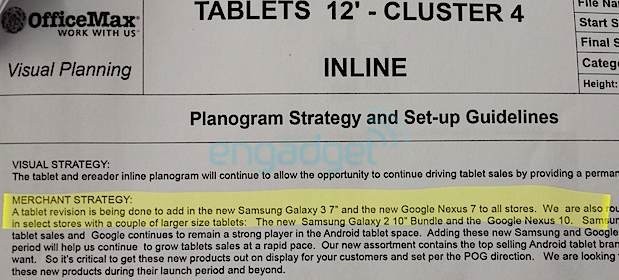 Via:  Engadget