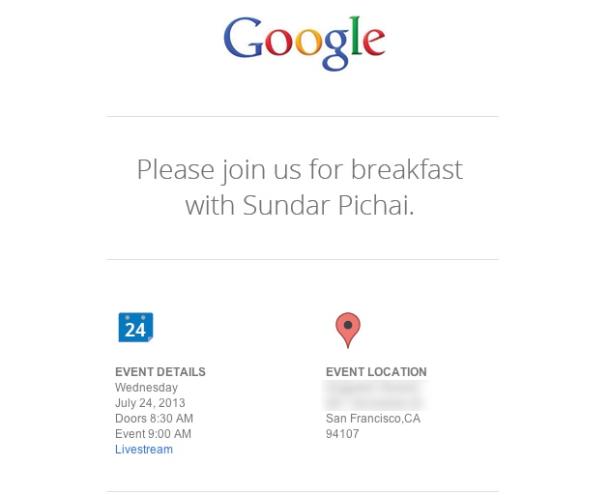 Get yourself ready for some action – Google is sending out press invites to a July 24 event in San Francisco with Sundar Pichai (Chrome and Android boss) as the host. No topics were mentioned in the invite, but with so many Android rumors floating about, we'd be surprised if our favorite mobile OS wasn't the topic. 
We still have yet to see Android 4.3, even after a half-dozen rumored launch dates have passed by. The Moto X is looming, especially with Verizon set to announce the new Motorola DROID lineup the day before in NYC. And don't forget about the new Nexus 7 whose pricing just popped up this morning.
There is a livestream planned, so everyone should be able to join in on the festivities.
Guesses?
Via:  CNET