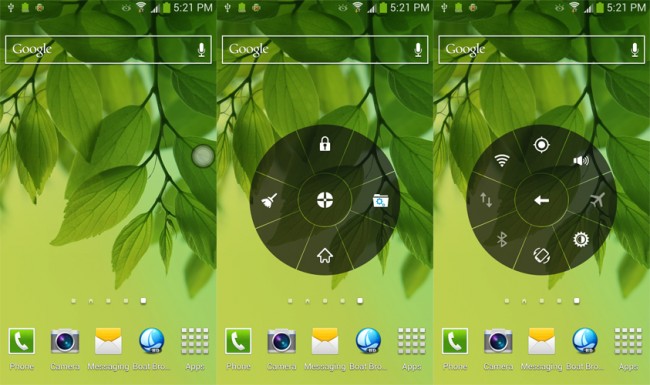 Facebook Home may be a massive bust in our eyes, but if there was one innovation that came out of that project, it's pretty clear that it was Chat Heads. We've already seen an app called Floating Notifications mimic the functionality by surfacing as a way to better manage notifications without having to access the notification shade. And of course, we all know that Paranoid Android's HALO was inspired by Facebook's floating messenger app. Tonight though, we have a new app to share that has attempted to tackle the floating app trend – it's called Floating Touch. 
Floating Touch doesn't go the notification route. Instead, it wants to be your floating-everywhere-all-in-one-tool that can open your favorite apps, toggle off or on WiFi or Bluetooth, wipe out tasks, and even lock your screen. It floats on your desktop as an icon that can be moved on the fly, only requiring a tap to access. You can customize up to eight slots in the app for free, but if you'd like to add layers, the premium version gives you even more power.
Check out the video below to see all of its power – then give the free version a spin.
Play Link