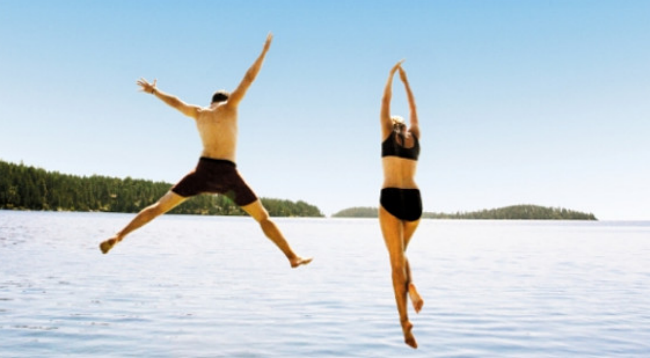 Either this is a very smart/sneaky thing Motorola is doing or the Internet needs to take off the tinfoil hats. According to Leo Laporte, who received an invite to a small press event taking place July 10 and 11, Motorola plans to unveil the Moto X on July 11. How do we know this? Well, apparently Motorola already told us, we just didn't "see" it. 
In the ads that went up earlier this week, showcasing talks on the Moto X and all of its custom goodness, there was a man and woman jumping off of a dock. The man is jumping in the form of an "X" and the woman is in the shape of an "I." In Roman numerals, this could be taken as "XI" which means "11." Some people are running with this and assuming that since reports speculate that the Moto X is launching in August, that a device announcement could be taking place on July 11. Seems legit, right?
Does this come off as a bit of a stretch or could you see this being the real deal?
Via: This Week in Google