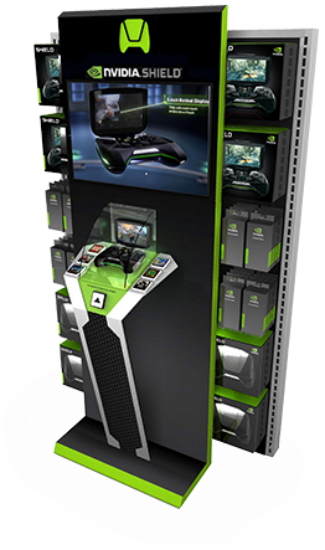 With launch pushed back, there are people out there that pre-ordered NVIDIA's SHIELD gaming console, but were met with sad emails last week. If you just can't wait to get your hands on a SHIELD unit and want to see what all of the fuss is about, NVIDIA has partnered with GameStop and Micro Center to set up some unique SHIELD Experience Centers throughout the country. 
In total, there appears to be 20 Experience Centers throughout the United States. Their locations range from San Francisco and Long Beach, CA all the way to the East Coast in Miami, FL and New York, NY.
If you want to try one out for yourself, you can look up to see which location is near you on their pre-order page right here. In addition, you can see some of the fun we have been having with our SHIELD unit by checking out this video here. Just flying a Drone 2.0 with SHIELD, no big deal. We also have an unboxing.
Via: NVIDIA