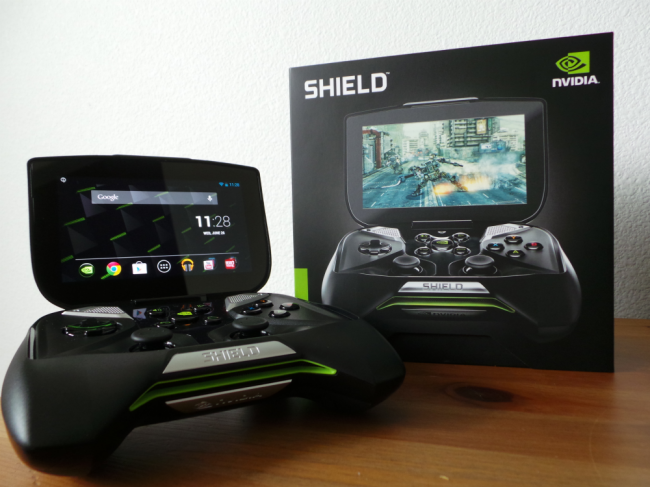 After months of waiting patiently, although sometimes we weren't as patient, NVIDIA has provided us with a review unit of SHIELD for our testing/gaming pleasure. With this post, we will provide you a quasi-unboxing video and a device hardware gallery. Ready for a SHIELD overload? Good. 
The device is built well and the software pairs with the looks very nicely. It's dark, almost giving off sort of a mysterious vibe. The few times I took it out in public, people seemed very interested in the device and had a natural feeling of wanting to play with it. Luckily, NVIDIA spared no expense making sure SHIELD came with some great games onboard, so showing off the gaming power of this device is pretty easy.
Powered by NVIDIA's Tegra 4 processor and 2GB of RAM, the device can handle any gaming task you might throw at it. It powers through titles like Grand Theft Auto and Real Boxing, still providing enough power to go around for your favorite apps and entertainment. Built into SHIELD is a 5″ 720p display, an HDMI-out port capable of providing 4K video out, a microSD slot for additional storage, plus that specially designed controller, complete with joysticks, bumpers and triggers. It's the ultimate Android-powered gaming system.
For more info, check out the pics and video below and be on the look out for more SHIELD coverage.
Gallery
Unboxing Video