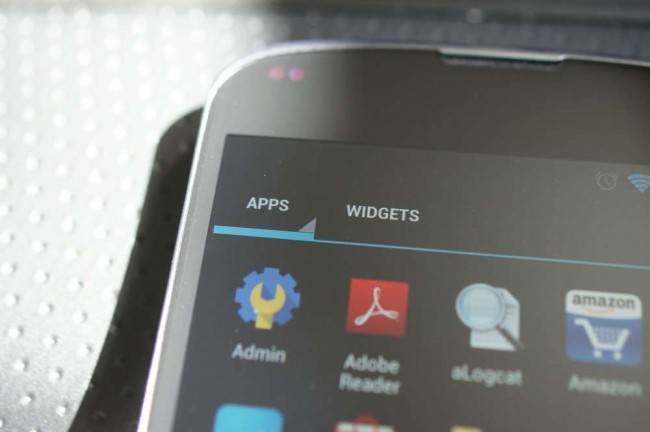 We still don't have Android 4.3, even though most thought that it was originally scheduled to be released at Google I/O in May and then mid-June at the latest. But no matter what, no one is expecting it to bring major changes to the UI. At this point, thanks to a couple of leaks (including a 4.3 ROM for the Galaxy S4 GPE), we're really looking at some under the hood stuff along with tweaks to notifications and potentially even the app drawer. 
Site Myce.com dug through code found in a project on the Linux Foundation Labs, noticing there to be mentions of sorting apps and widgets either alphabetically or by favorites. Currently, the stock Android app drawer only lists each alphabetically, so this change would at least allow for better control over the maze that can be dozens of installed apps. They noticed that the system will count each time an app is opened, which could mean that the "Favorites" tab will be populated automatically. The same goes for widgets.
If you currently use a third party launcher, you'll know that sorting options have been available for years. It's not surprising to see stock Android adopt features like this as they are useful, it's just not something that's to be considered game changing. Then again, 4.3 is no longer expected to fall into that category anyway.
Still no word on a release of Android 4.3. Soon? Maybe?
Via:  Myce