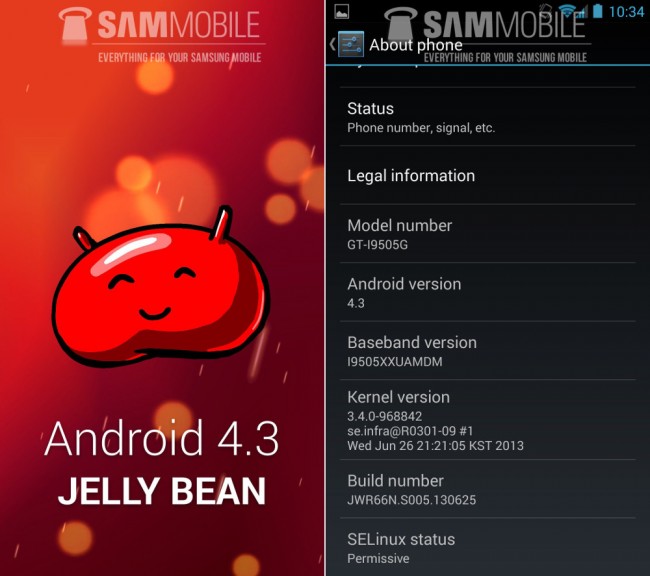 Well, Android 4.3 has now leaked, except not for a Nexus. The Samsung Galaxy S4 Google Play Edition is the beneficiary (along with the regular GS4 GT-I9505) this time around, receiving the newest version of Android before even Google had a chance to make it official. We were told by reliable sources to expect it on June 20, before learning the week of that the 20th was out and that no new date had been picked. We're now approaching July and 4.3 is still evading us. Thing is, we're not sure why as this leaked 4.3 build appears to be incredibly minor. 
It's Android 4.3 alright – it's also still Jelly Bean. Nothing surprising there, but once it has been loaded up, finding changes becomes difficult. The folks at Android Central went ahead and flashed the build to their Euro Galaxy S4 and didn't find much other than a file listing for "android.hardware.bluetooth_le," which means the rumor of Bluetooth LE landing in 4.3 was correct. That's pretty much it.
If you own the Google Play Edition of the Galaxy S4 (how could you?) or the GT-I9505, you can load up 4.3 today pretty easily. The leak comes via SamMobile.
Via:  SamMobile [2]
Cheers Brian, Jay and Weber!