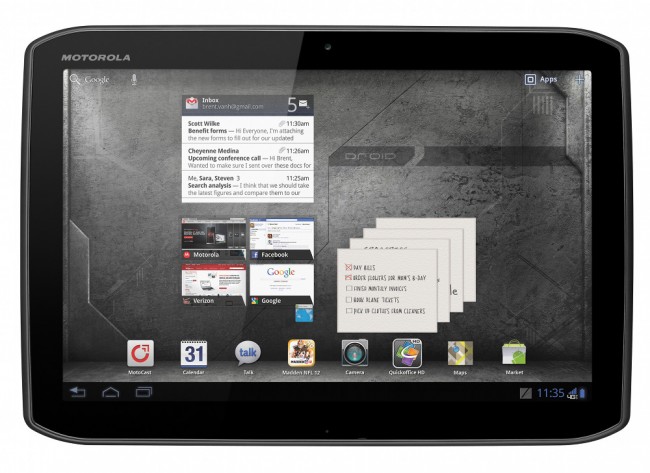 Late last night, a reader of ours noticed that Motorola had recently changed the status of the DROID XYBOARD tablets to "will be upgraded to Android 4.1." The last either was mentioned – back in February – all we know was that both 8.2 and 10.1 XYBOARDs were still under review and that there could be a chance that neither would receive the bump from Ice Cream Sandwich. This appears to give the three DROID XYBOARD owners on Earth something to look for. The problem is, Motorola didn't bother to place a time frame on the update, so it could be months. 
And keep in mind that the original Motorola XOOM 4G LTE still doesn't even have Jelly Bean and it's technically a developer device that runs 100% stock Android. We saw soak test invites go out for it back in early May with no word since.
New Motorola, please get here already. The old is filled with nothing but terrible memories of delayed or broken updates.
Via:  Motorola
Cheers Tom!