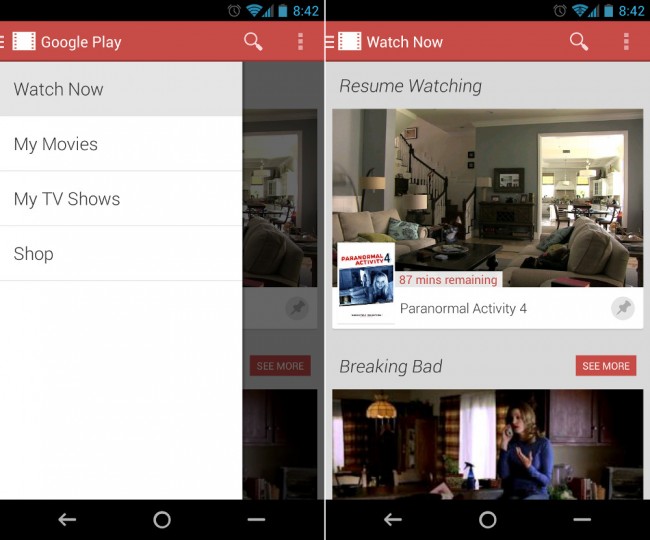 During this year's Google I/O, the fate of the original Nexus Q seems to have been signed, sealed and delivered – it's likely not coming back (though we're still slightly crossing fingers). A new one wasn't announced nor did Google announce new software or an update for the original that was introduced in 2012. It was indeed a sad day for those of us who actually used the half-baked-media-center-glowing-bowling ball. 
If the absence at I/O wasn't enough though, the news got worse once the newly announced Google Play Music app (from I/O) was released to the world as it broke pairing with the Q. So even though we didn't get an update or new hardware, up until the release of this new music app, one could still use the Q as a music or movie streaming device. But again, the new music app broke that side of the device, leaving us with movie and video streaming only. Well, until today.
A new Play Movies update has been released, and sure enough, it breaks pairing with the Q. This would be the new Play Movies that matches up in styling to the rest of the new Play apps, something we are actually happy about since the last version was somewhat of an eye-sore. But now that it breaks the Q, part of us is slightly saddened. If you are familiar with how Nexus Q pairing works, you'll notice that in the top-right screenshot, that the Play icon is gone, which was previously used to toggle between your phone and the Q.
R.I.P. Nexus Q. (For now, until this Google-made media device is released.)
And if it's not live for you yet, you can download it here.
Cheers 4n1m4l!