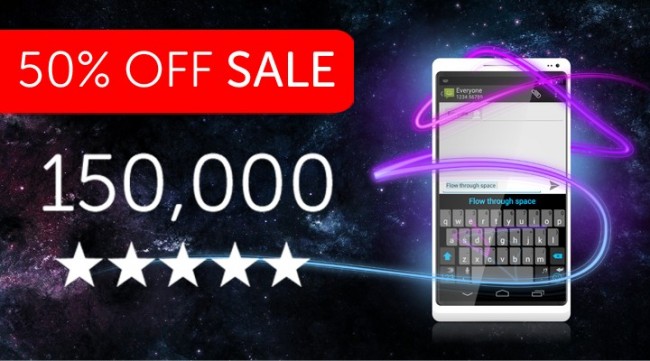 We here at Droid Life have been fans of SwiftKey for a long time now, but you already knew that as we have written about it dozens of times now. Still, if you have yet to try it and are looking for a keyboard to replace the stock one on your device, SwiftKey is one of the best out there. The predictions are so good, it probably knew that I was going to write this paragraph before I did. We aren't the only fans of the keyboard though, SwiftKey is celebrating 150,000 5-star reviews on Google Play. What better way to celebrate than to cut the price of an already awesome application in half? 
The good people over at SwiftKey report that 93% of people who downloaded the app rated it 4-stars and above, and 77% gave it the full 5-stars. For a short time the app is only $1.99 in Google Play. Not only does it come with awesome word prediction, but also SwiftKey Flow which is swiping-based form of typing.
What did you rate SwiftKey after using it?
Via: SwiftKey