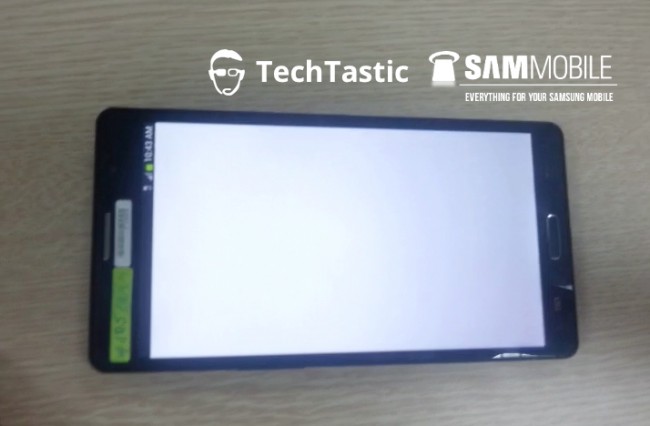 According to TechTastic, the device pictured above could be the first glimpse we are seeing of Samsung's upcoming device, the Galaxy Note 3. While the design is being labeled as a prototype, it is mentioned that the final design will not deviate much from what we see here, so I suppose it is time to analyze. 
Along the bottom we have the standard Samsung home button, along with the "back" and "menu" buttons. The bezel looks pretty thin, but it is sort of difficult to get a great feel for the device's look with these poor photos. Blurry cam strikes again. The Galaxy Note 3 is listed to come with a 5.99″ 1080p display, be powered by a Snapdragon 800 or Exynos Octa (probably both for different markets), feature a 13MP back-facing camera and come running the next version of Android.
We are currently waiting on official details, but fingers are pointing to Samsung on unveiling the next Note at this year's IFA.
Thoughts on this "prototype" design?
Via: TechTastic
Cheers Eloise!